Hey girls, summer is coming! The perfect time of the year when we want to look fabulous. All of us makeup lovers are going through hard times in summer because we want to create our best look, we want to look natural but also have a little makeup on our face. Did you know that you don't have to wear foundation to look beautiful? All you need is a good lipstick. That way you will achieve your perfect, not ordinary, natural summer look.
So here are some trending lipstick shades for this summer:
Nude lipsticks
Bold red lipsticks
Orange lipsticks
Juicy Apricot lipsticks
Metallic lipsticks
These colours will make you look fresh, beautiful, flirty and will make sure that your look shines and stands out from the crowd proudly.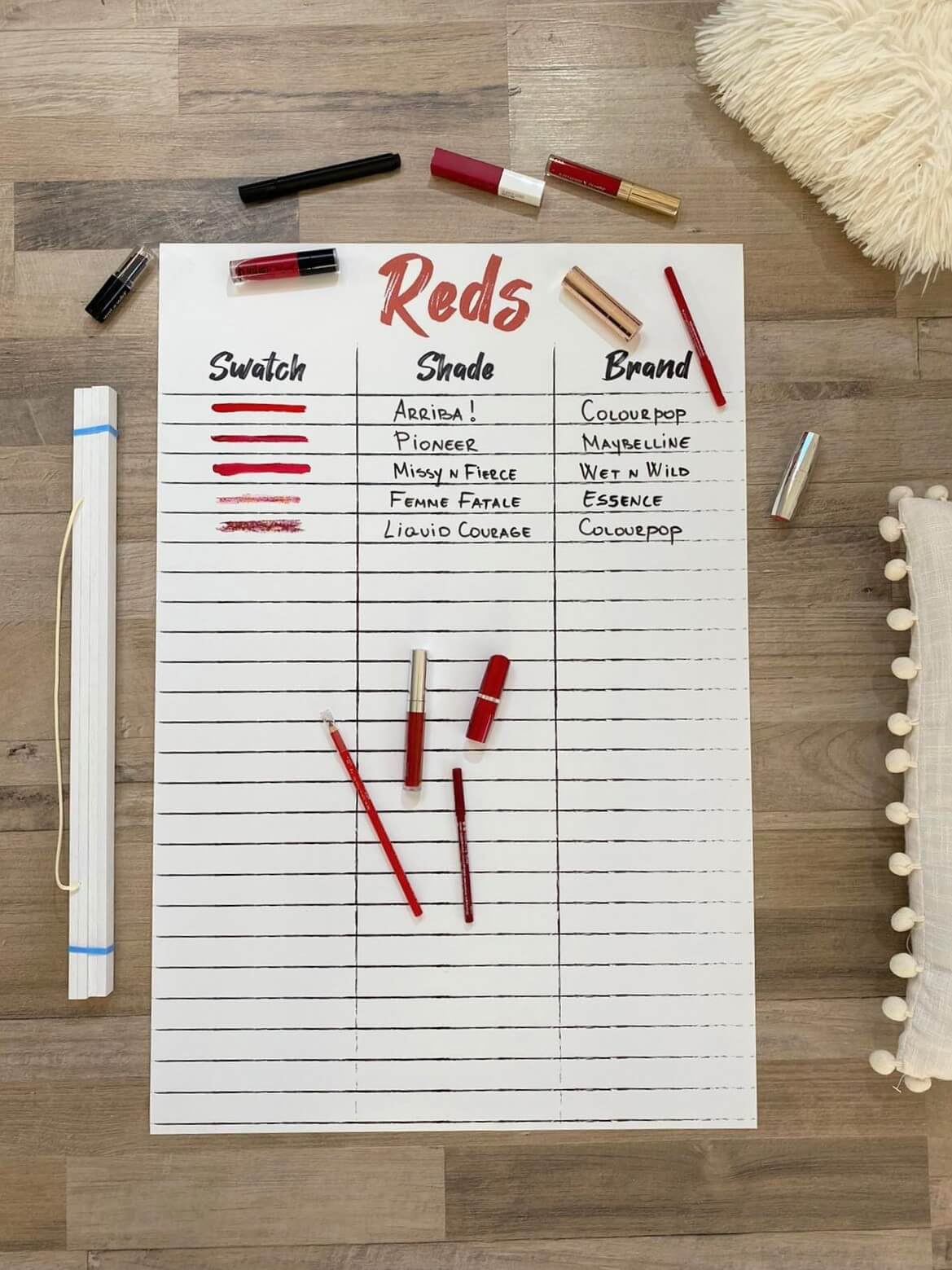 Always use different lipstick shades!
When it comes to colors we have a lot of choice, and of course, nobody wants to look the same every day. So here is a tip for you: buy different shades of every color, believe me they are not identical.
Here comes the hardest part. How can you know which shade you have when every shade looks similar to you? That's why every girl needs a good organization. And all of us who are makeup lovers and have tons of lipsticks know that it is so hard to keep track of every shade we have.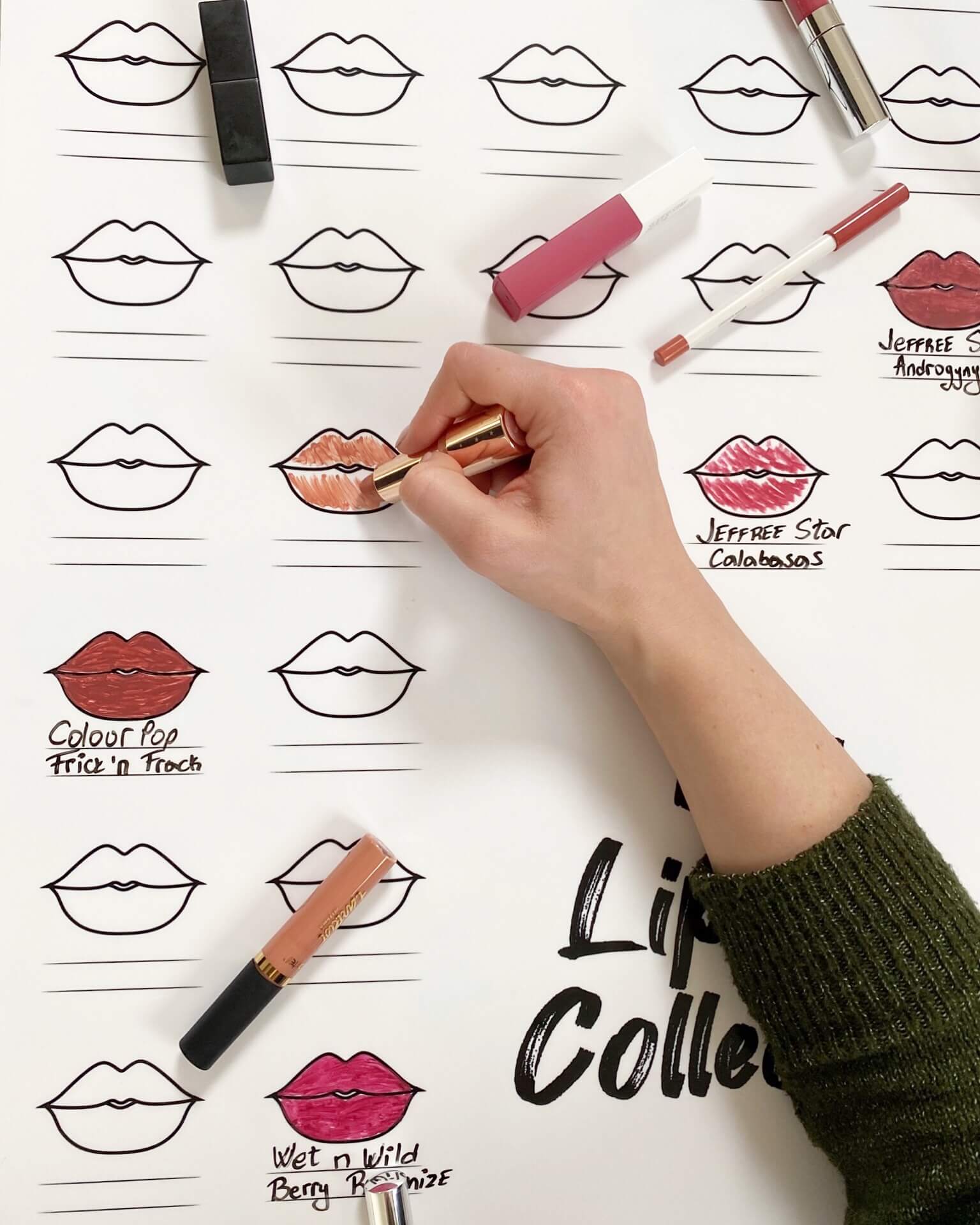 Make your own lipstick collection
So why not create a lipstick collection of all the lipsticks you own in a couple of minutes. How? Here comes the innovative Swatch Chart that we needed a long time ago, but we were not aware of it.
It's a really cool and helpful chart where you can swatch every lipstick you have on it and have a visual perspective of your lipstick collection. Say goodbye to buying the same products you already have, wasting money on products you already have and most importantly – look different every day!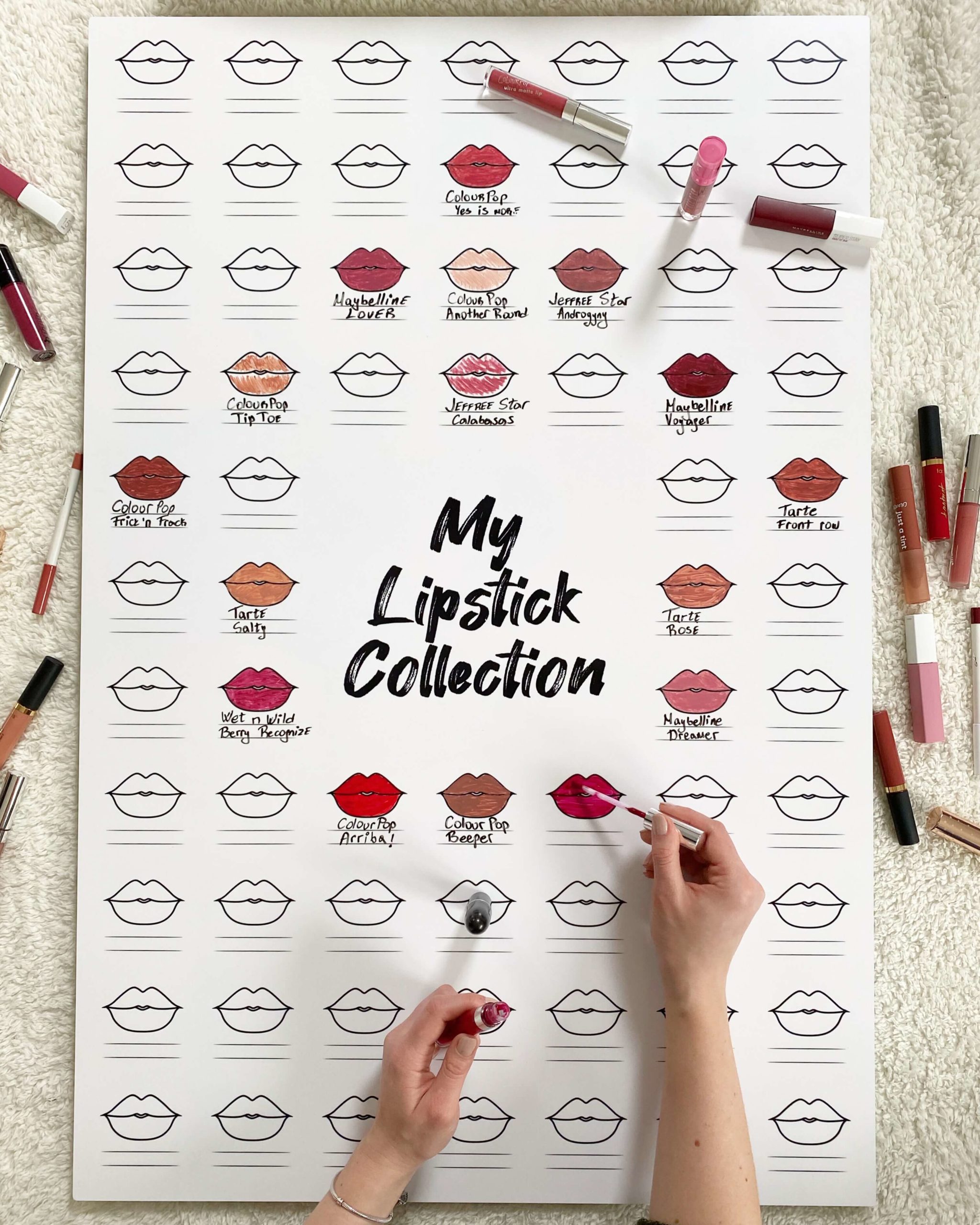 Create wall art with your favorite summer lipstick shades
Why not be creative and decorate your beauty room wall with your lipstick collection? At GlowGurl, there's a hanging canvas where you just need to swatch your favorite shades and hang on your wall.
Even if you are in love with just one color, I'm sure that you use different shades of it.
There is a solution for that too. You can create your perfect one-color collection by using the Swatch chart that has color categories such as nudes, pinks, reds, berries and bolds.
Tired of your lipstick collection and want to do a completely new one?
If you want to change your style and start using new shades of lipstick, then you need the Metal print Swatch Chart. It's a perfect solution for someone who completely wants to change their lipstick collection. You can remove your swatches easily with a makeup wipe and create a completely new one! This one has an aluminum surface that is scratch-resistant, waterproof and weatherproof.
So girls, be creative, unique, remarkable, stylish, unforgettable and feel beautiful in your own skin. Create your perfect lipstick collection for this summer and rock those amazing colors!