The wedding season is here, and what's not to love about a summer wedding? Beautiful outdoor venues, colourful blooms and the warm sun that is always shining. If you have been invited to a wedding this summer, there are a few things you need to keep in mind when choosing your outfit for the event. Besides adapting your attire to the venue, destination and time of day, there are always a few unwritten dress code rules you should follow, no matter what type of wedding you attend. Check out the list of dos and don'ts we have put together to help you choose the right outfit for a summer wedding.
Say Yes to Elegant Accessories
If you love wearing elegant jewellery, but don't really get a chance to do it very often, a wedding is the perfect event for you to wear that classy pair of birthstone earrings you just bought for special occasions. Pearls are always the perfect companion to your beautiful dresses and a tasteful necklace made from stunning Freshwater pearls would be ideal for this type of event.
Say Yes to Breezy Maxi-Dresses
Photo by Alyssa DeGarde on Unsplash
Summer weddings are always a great occasion to wear an elegant maxi dress. Whether it's a shiny evening gown or a light and flowy floral number, a maxi dress is chic yet comfortable, effortless, yet put-together.
Say Yes to Floral Prints
Summer weddings are a perfect occasion to wear a gorgeous floral-print ensemble. It doesn't necessarily have to be a dress. You could always opt for a stylish pantsuit in a colourful floral print.
Say Yes to Comfy Shoes
Just because it's a wedding, you don't have to wear high heels, unless the dress-code specifically states otherwise. Instead of torturing your feet all night, opt for a pair of elegant flats. If they feature elements like pearls, lace, sparkly flowers or bows they might be just the right pick for a wedding.
Don't Wear White
This may be an obvious one, but you would be surprised of how many women actually wear white at weddings. White is always reserved for the bride, so stay away from anything that resembles a wedding dress: lace in light shades or ivory, light blush and champagne-coloured ensembles.
Don't Go Overboard with the Accessories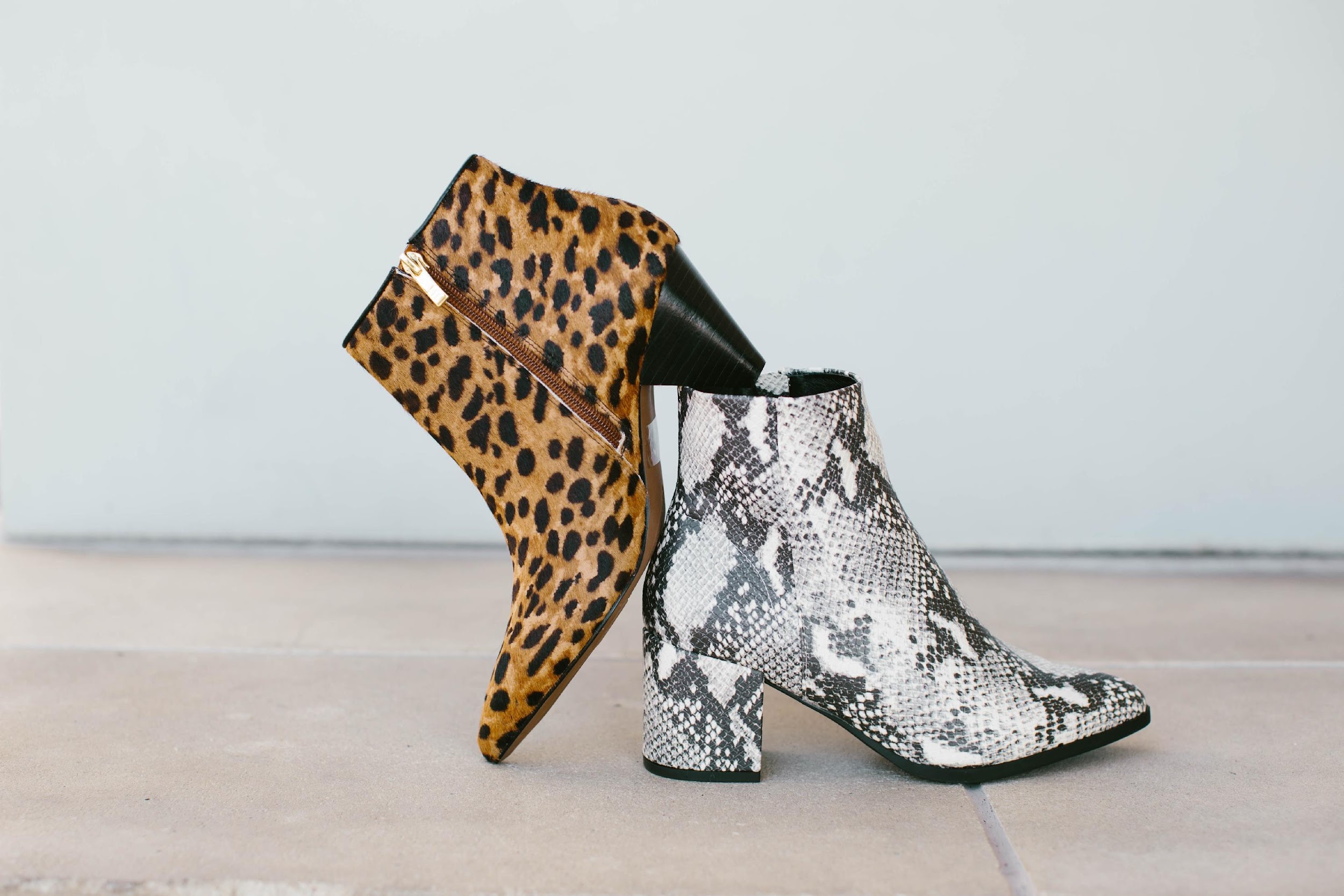 Photo by The Nix Company on Unsplash
Making a statement with your accessories is fine, but it might not be appropriate for a wedding. Instead of trying to outshine the bridal party with your look, opt for a more discreet way of elevating your outfit. Choose classy accessories and avoid anything too flashy, like overly bright neons and clashing prints.
Don't Wear Very Casual Outfits
Even if comfort is very important to you, a wedding is a special occasion which doesn't happen too often. Be respectful to the bride and groom and wear something elegant and appropriate. Steer clear of anything with denim, jeans, T-shirts, sweats, or sneakers and keep your flip-flops for the beach. After all, it's a wedding, not a pyjama party.
Don't Wear Overly Revealing Outfits
As a general rule, when selecting an outfit for any kind of event, it's smart to choose something that makes you feel confident and empowered. However, this doesn't mean showing up to the event in a very revealing outfit. Avoid wearing anything see-through or sheer at a wedding, and don't wear a very short, or low-cut dress. Your outfit can be a little flirty, but make sure it's not overly revealing.
Don't Go Against the Dress-Code
Although there is not much they can do to control it, for some brides and grooms what guests wear for their wedding is very important. Which is why, in some cases, you will find the dress-code detailed on the invitation. It can be anything from formal and black-tie, to dressy-casual or even tropical for destination weddings. Whatever it may be, if the dress-code is specified on the invitation, always dress accordingly.