It's time to polish your jewellery and make it shine. We all have our favourite jewellery pieces that hold meaning to us. Whether you're an expert or a beginner, this article will show you how to polish your pieces with ease and make them sparkle like never before. Read on to learn how to polish your pieces like a pro and keep your jewellery in mint condition for years to come.
What you need to know about polishing your jewellery
A few basic things to keep in mind when polishing your jewellery include:
Always use an appropriate metal polish for the type of metal you're working with.
Polish with a clean, dry cloth. Don't use a dirty one!
Be careful when you're using chemicals as they can react with some metals and cause permanent
When using a metal polish, always start out by wiping the surface with a clean cloth to remove tarnish or other dirt before applying the
Always make sure you have enough polish on your cloth so it doesn't run out while you're working or it will leave
Apply polish in even strokes and don't just rub it on in one spot as this may cause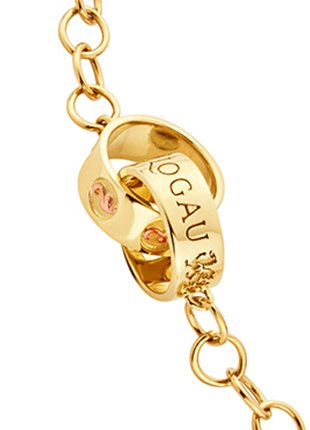 The best techniques for polishing and cleaning your jewellery
When you want to ensure that your jewellery is in the best possible condition, it is important to know what techniques are most effective. The key to really cleaning and polishing your pieces is using a wet cloth and using a lot of water.
This will help get rid of any dirt or debris that may be on your piece without damaging the metal, which could lead to tarnish. As well as using a wet cloth, you should use some sort of polish on the piece too to really make it shine.
You can use different types of polish for different materials such as silver polish for silver and gold polish for gold. Using the right type of polish for your metal will ensure maximum shine and protection against tarnish.
Additionally, you should take some time every few weeks to cleanse your jewellery by wiping it down with a dry cloth. This will remove any dust or debris that was stuck in between the pieces while they were being worn so they don't become lodged in there again.
Working with different types of materials will lead to different results whilst polishing, for gold jewellery the best advice is to start off slowly, with minimal moisture and then apply your polish once dry. This avoids watermarks and stains.
Tips and tricks for working with different materials
Many types of jewellery can be polished. Sterling silver is a good choice for beginners because it's easy to polish and doesn't require any chemicals. For people who want to learn how to polish gold, titanium or diamond pieces, this article will provide helpful tips on what kind of chemicals you should look for in order to keep your jewellery sparkling for years to come.
When polishing jewellery, there are certain things you should always avoid doing like using too much pressure or force while pushing down on the piece with the cloth. The best way to avoid these mistakes is by remembering that less is more when working with materials like metal or stone.