We're all familiar with the adage that you should spend about three months' salary on an engagement ring.
But what about when your business is buying diamonds themselves? Or if you're trying to impress one of the fanciest women in Hollywood? These
1. The Pink Star
The Gemological Institute of America (GIA) are responsible for grading diamonds. They said that the Pink Star is the largest Flawless Fancy Vivid Pink diamond ever graded.
Large diamonds are, unsurprisingly, rare. So too are Flawless Diamonds and Fancy Vivid Pink diamonds. The combination of all three factors makes The Pink Star a highly sought after stone.
The stone itself has been sold more than once at auction. Firstly, when diamond cutter Isaac Wolf defaulted on payment. Initially, The Pink Star had a whopping price tag of $83million.
If the Pink Star has sparked your interest, why not learn more about the pink diamonds on offer at Astteria? 
Weight: 59.6 carats
Price: $71.2million
2. Shawish Diamond Ring
The Swiss company Shawish has done the unthinkable and made a diamond ring. That is to say, a ring made entirely from one single diamond.
It is claimed that this is the world's first solely diamond ring!
Weight: 150 carats
Price: Approx. $70million
3. The Oppenheimer Blue
The Oppenheimer blue sold back in 2016, in Christie's auction house in Geneva. Named after the late Sir Philip Oppenheimer, of De Beers, is beat out its auction estimate. It would go on to smash world records.
Blue diamonds are among the most coveted of all gemstones. They account for only approximately 0.0001% of all diamonds. Of this, only around one percent are classed as Fancy Vivid, like the Oppenheimer Blue.
Weight: 14.62carats
Price: $57.7million
4. The Graff Pink
A Fancy Intense Pink, the Graff diamond was judged by the GIA as in the top 2% of the world's diamonds.
The Graff is emerald cut and mounted on a platinum ring with two flanking diamonds. Originally sold in 1950, it remained unnamed until 2010 when it was sold at auction. Then, Laurence Graff, of Graff Diamonds, named it 'The Graff Pink'. The rest is history.
Weight: 33.19 carats
Price: $46million
5. The Cullinan Dream
Yet another Blue diamond took its place as one of the world's most expensive diamonds. The Cullinan Dream became the most expensive Fancy Intense Blue diamond sold at auction.
The diamond itself is the largest of four gems. These gems were cut from a 122.52ct rough Blue diamond from the Cullinan Mine in South Africa.
Weight: 24.18 carats
Price: $25.4million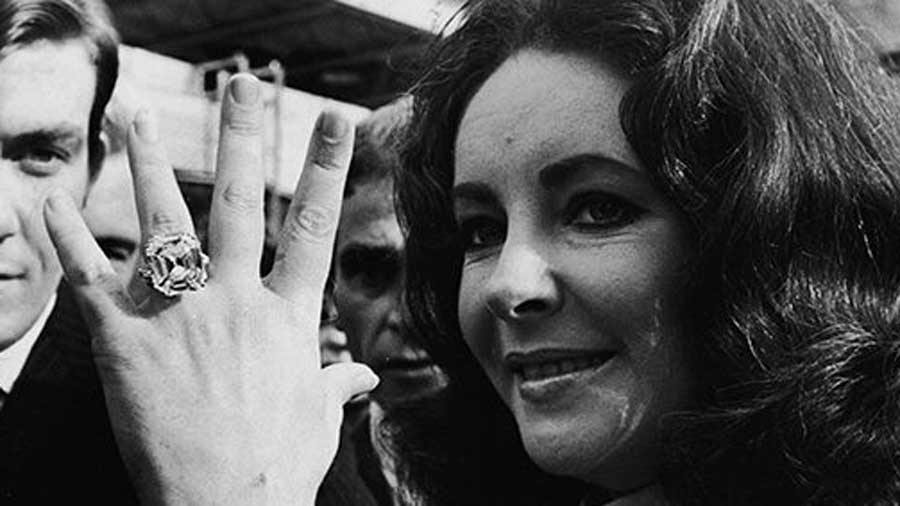 6. Bonus: Elizabeth Taylor's Krupp
Elizabeth Taylor's Asscher cut Krupp diamond is one of the largest to be privately owned. It was gifted to Taylor by then-husband Richard Burton on May 16, 1968.
It was then auctioned off after Taylor's passing in 2011. The Hollywood star's ring became one of the most ever expensive to be sold.
Weight: 33.19 carats
Price: $8.8million
We've counted down from the world's most expensive pink diamond ring to Fancy Intense and Vivid diamonds. Indeed, these are some of the most costly and stunning gemstones ever to have existed.
Perhaps they have given you some inspiration to invest in coloured diamonds. Do you want to build a portfolio? Or maybe you want to buy something meaningful for your significant other? Find out more about pink and coloured diamonds today!
Written by Harry Patté-Dobbs, a content writing and PR newbie! He's written for blogs, news, and media outlets and loves films, food, and wellness. You can usually find him either reading or writing.