When it comes to excessive hair loss and baldness, you can choose from many medication and natural treatment options. Some are edible, while some are topical, but not all of them are effective. For example, minoxidil is a topical medication used to promote hair growth in balding men. Women can also use a less concentrated solution to treat thinning hair. 
Minoxidil is a topical medication used to treat thinning hair and baldness in both men and women. The overall results may take anywhere from a few weeks to months or a year, so there could be many side effects. Some of these include swelling, redness of the scalp, itchy skin, and much more.
You can use Minoxidil as either a foam or a spray. Both will yield results but have side effects, which may vary from one person to another. Note that these signs and symptoms would also depend on the Minoxidil dosage and whether or not you're applying the medication correctly.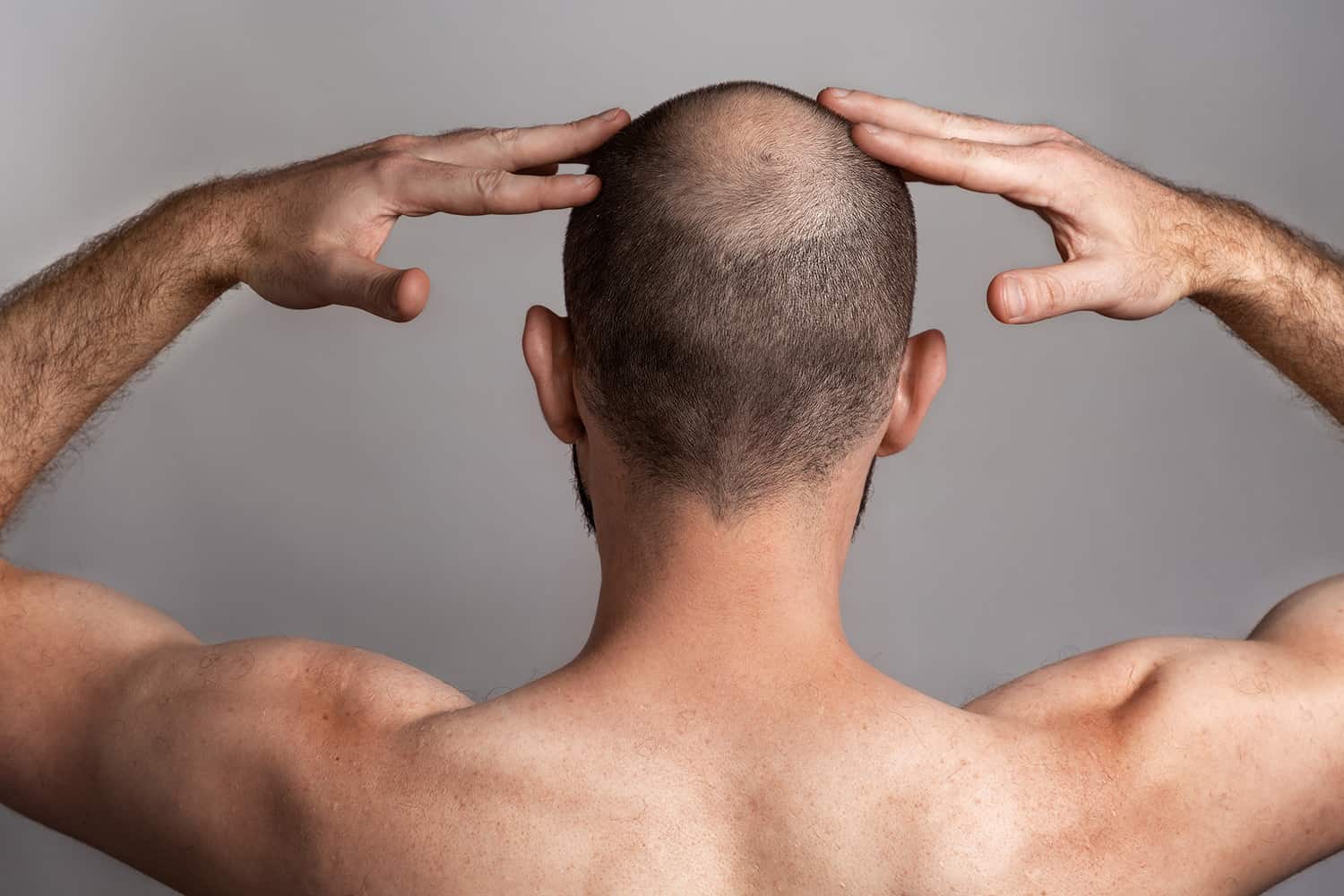 What are the side effects of Minoxidil?
Minoxidil side effects are very rare, and they could be different for everyone.
Minoxidil works by changing blood pressure and blood flow. Not all people who use it experience the side effects. In fact, the minoxidil side effects are so rare that if you experience any of them, it's best to consult your doctor immediately. 
The most basic of these symptoms is 
A burning sensation on the skin where you apply Minoxidil

Redness of scalp

Itchy skin, along with rashes

Increase in facial hair growth

Developing acne where Minoxidil is applied

Soreness at the roots of the hair strands

Face starts swelling

Blurriness or eyesight problems

Chest tightness or pain

Dizziness, or even fainting in extreme cases

Irregular or fast heartbeats

Blushing or flushing

Headache 

Numbness in different parts of the body (face, hands, feet)

Gaining weight at a rapid pace

Breathing problems
Minoxidil causes all the above side effects when too much of it goes through your skin and enters the bloodstream. In turn, you could also develop long-term diseases, and there's a higher risk of allergies. So only proceed with using Minoxidil if you don't notice any side effects and the doctor allows you to continue it.
Precautionary measures to minimize Minoxidil side effects
So is there a chance to prevent Minoxidil side effects? Yes!
It all comes down to how you use Minoxidil. Even if you're taking the dosage as prescribed by your doctor, you need to handle the medication properly. Here are some factors to consider if you're not  
Apply Minoxidil only on the scalp; avoid using it on other body parts

Never use Minoxidil on injured, cut, sunburned, or infected skin

Don't touch your eyes while you're handling the medication

Never apply Minoxidil on the same days as you bleach your hair, dye it or apply other hair treatments

Note down any prior allergies you have that may get triggered by using Minoxidil

If you have diseases other than skin allergies (such as organ-related issues like that of kidney, liver, etc.), you should never take Minoxidil on your own unless your doctor approves

Always consult the doctor if you're pregnant or breastfeeding
If you accidentally touch your eyes or any other body part, rinse the spot with cool water. Do the same for your hands; always wash them after you apply Minoxidil. 
How to properly use Minoxidil and dosage
If you use Minoxidil properly and take a dose according to your health, there will be minor chances of side effects.
Remember that Minoxidil affects blood pressure and flow. So while you can have external reactions, there could be internal effects on the organs as well. But if you know how to use Minoxidil properly, there will be little to no chances of extra medicine absorption through the skin and into the blood. 
Make sure to follow these steps before you apply minoxidil:
First, wash your hands thoroughly and dry.

Before applying Minoxidil, thoroughly clean and dry your scalp

The most ideal and typical dosage is around 1 mL or 20 drops

To use this medication evenly, part your hair into halves 

Apply only to the spots where the scalp and bald patches are visible

Don't put too much pressure while applying; only gently rub the medication on your skin

Never use other hair products along with Minoxidil. 

Also, avoid applying hair creams or gels until your hair is totally dry.

Don't immediately lie down before the medication has dried because it would create friction against your skin.
Note that the dosage prescribed to people varies. So Minoxidil side effects are more prone to happen if you're applying more medication than what has been recommended by your doctor. 
However, you can have a look at the following average doses:
½ the foam of the cap of your Minoxidil foam or 1 mL in case of spray

Two times a day is the most common frequency for applying Minoxidil.
The number of doses per day will also be different. For instance, It will also depend on the strength of your medicine. And you would also need to be mindful of the gap between each Minoxidil intake. The dosage will vary according to the problem for which you're using Minoxidil – it could either be just for hair growth or for treating baldness.
PRO-TIP: If you're suffering from androgenetic alopecia, you could combine your minoxidil treatment with low-level light therapy. It could be used for both men and women to stimulate hair growth. So knowing what type of alopecia you have can help you make better decisions regarding your treatment, and it can also diminish the chances of having side effects.
To learn more about Minoxidil, read here.
Alternatives to Minoxidil
Fortunately, there are several alternatives to minoxidil worth considering. They all possess similar effects and can grow your hair back. These are the most common alternatives:
Finasteride

Dutasteride

Saw palmetto

Caffeine

Hair growth shampoos
Read this guide if you want to know even more options you can take instead of minoxidil.
Conclusion
So using Minoxidil can take around a year for the results to show. If no side effects show up, you can expect a boost in hair growth even in a couple of months. However, look out for signs such as skin irritation, redness, dizziness, chest tightness and pain, blurry vision, facial hair growth, and more. These minoxidil side effects will be prominent, and they are very rare, so if you catch any of these, stop using Minoxidil and consult your doctor immediately.
If you're looking for quick and natural solutions to treat baldness and accelerate hair growth, look no further than our versatile range of hair products. Our hair growth products cater to both men and women, and you'll find them as good as minoxidil! The best part is that they're 100% vegan and natural, so have no worries about artificial chemicals. You can also combine our products with Minoxidil and other medications. So choose wisely today and have healthy hair tomorrow!