If you've received a wedding invitation lately, the venue could well be a church—or it could be a garden, or it could be at a beach, or it could be a non-denominational hall hired out by the couple. It could even be a theme park!
Whatever the couple has decided, this can influence your choice of dress. If you're due to attend a wedding in a non-traditional location, we're here to discuss your best options in terms of dresses. Sometimes, a one- or two-word dress code just doesn't break it down enough. Let's take a look at the best wedding guest dresses by setting!
Garden
Garden weddings are so beautiful. It's like all the elegance of a church but instead of ornate pews and stained glass windows, you have green grass, sunshine, and vibrant hosts of flowers. Speaking of flowers, this is what should inspire your choice of dress. It may sound predictable, but garden parties and weddings are the places to break out the floral prints. After all, if you're not going to wear florals as you're surrounded by flowers themselves, then when are you ever going to wear them? (Maybe in autumn or winter to subvert expectations—which you could totally do—but you get what we mean here.)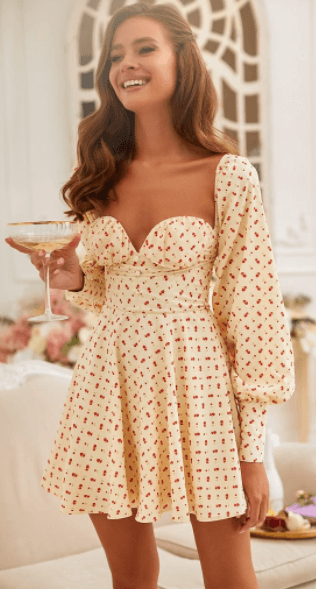 Images: Alamour The Label
Before we go any further, we hasten to add: please don't choose any old dress just because it has florals. Let the dress code play a part in your decision! As a general rule of thumb, the more formal the dress code is, the longer the skirt should be. For weddings hovering between the smart-casual and cocktail dress codes, we recommend midi dresses of any kind or even fitted minis with a flare. For more formal occasions, you might want to opt for maxi cuts or long evening gowns. Just be sure your dress doesn't trail along the ground, lest it accumulates dirt or perhaps some leaves!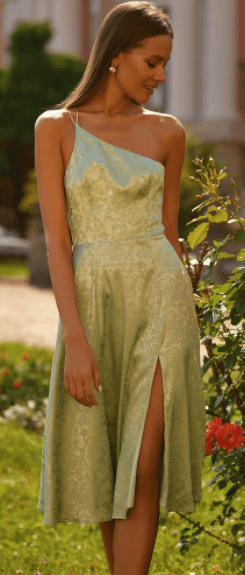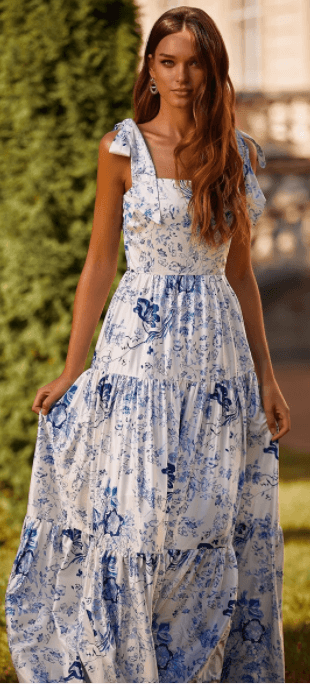 Images: Alamour The Label
Vineyard
Similar to a garden wedding, vineyard weddings are set outside against a green backdrop. Elevate the green into rolling hills and substitute the flowers for grape-bearing vines and you've got a wedding fit for wine connoisseurs! For this setting, don't overdress, and be sure to tone down the vibrancy. Softer pinks, baby blues or maybe dark fuschia would meld well into the breathtaking background—and, ergo, turn out great in photos.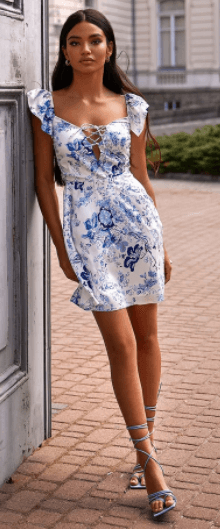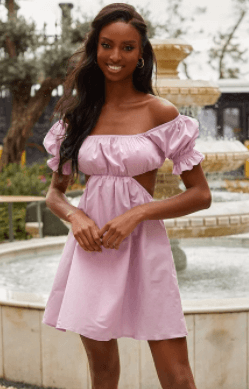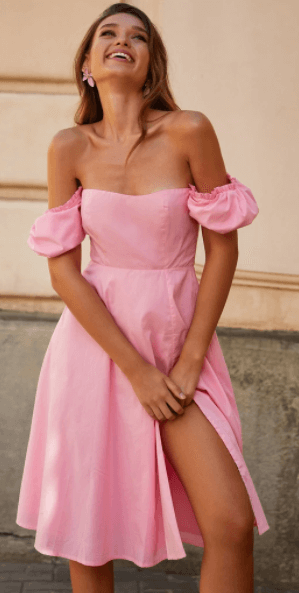 Images: Alamour The Label
When choosing a dress, bear in mind you'll be spending the day on an uneven landscape, so choose something that's easy to move in—so, nothing too tight. Also, choose a skirt length that you could easily maneuver around mountainsides (or, in this case, foothills). Oh, we almost forgot to mention! Block heels are an absolute must!
Beach
Deep down, we think a fair few people fantasise about getting married by the sea. The one thing that may stop them is that formal dresses—not to mention wedding dress trains—don't mix well with sand. Nevertheless, there are many who push through all the natural elements—be they sand, water, or strong sea breezes—and we say hats off to them! Beach weddings can have such a rustic or even boho vibe about them. In terms of scenery, the beach is the best backdrop we could imagine (well, between that and a vineyard, it's a bit of a toss-up).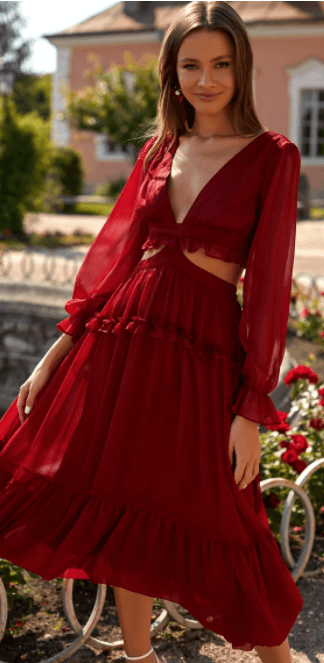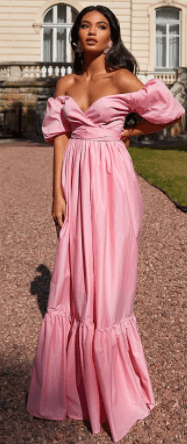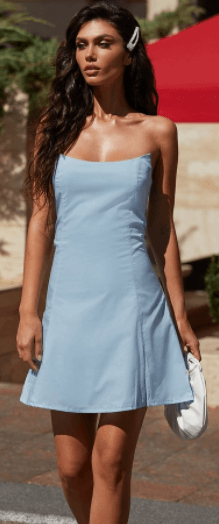 Images: Alamour The Label
If you've been invited to a beach wedding, your choice of dress will depend on your preferences. Beach weddings tend to be less formal than average, so you don't need to go all out. Don't be afraid to wear vibrant prints and flowing dresses in a maxi or midi cut. If you opt for a mini, we recommend something fitted with some A-line flare. You may not wish to break with tradition at all, in which case, wear your single-toned midi with minimal frills. At a beach wedding, almost anything goes.
Pro-tip: because you will be walking in sand, we would advise against wearing traditional heels. Some strappy sandals or even some block heels would do the trick here.
Ballroom
Let's finish with something more familiar. If you're attending a wedding in a ballroom, then the venue itself likely speaks for the dress code. If this isn't a black-tie event, then it won't be far off it in terms of formality. This is the time to break out your satin ballgowns, A-line dresses with side slits, and even mini dresses—so long as they're fitted, flared, and oh-so shiny. Dress to the nines—but if you intend to do any ballroom dancing, keep away from the mermaid cuts.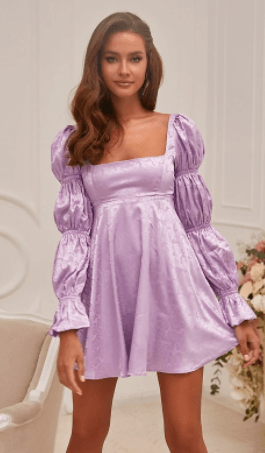 Images: Alamour The Label
Feeling inspired yet?
This is just a sample of what you can wear at various wedding settings. In terms of location, there are far more options nowadays when it comes to hosting weddings. Changing up the setting means changing up the context somewhat, so you may need to alter your dream wedding guest outfit. But, no matter where your friends or fam are tying the knot, you'll be able to capture the essence of a wedding with almost any dress you choose. Which of these garments screams 'wedding bells' to you?