Shifting from traditional eyeglasses to modern color contact lenses is an exciting experience. Color contact lenses have proven as a safe and effective approach. But as a beginner, color contact lenses are a daunting task, and you'll likely feel intimidated. But with proper knowledge and guidance, you'll be comfortable with them.
Here's the contact lens beginners guide.
 Choosing a colored contact lens for you
Usually, colored contact lenses are designed to transform or enhance your natural iris look. They come in two types: Plano and vision-correcting lenses. Plano contact lenses are worn for cosmetic purposes because they don't have a vision-correcting sense.
Depending on your preferences, there are various colored contact lenses to choose from. For instance, you can select Blue Contact Lenses if you wish to achieve a blue ocean look. Or opaque colored lenses for a dramatic transformation and other vivid color looks.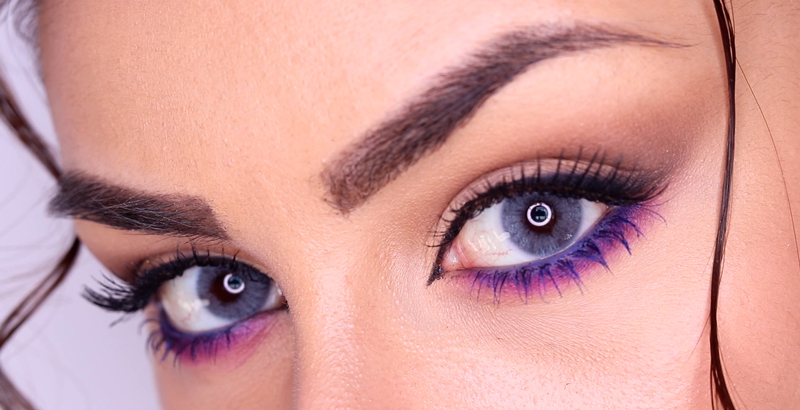 Choosing the right prescription 
Choose the suitable base curve diameter and lens type to wear to enhance your comfort. Also, before buying, get a current and valid lens prescription. If your remedy is more than two years old or if you're new to colored contact lenses, it's wise to visit an optician for an eye test.
Proper Positioning of your lens
Wash your hands thoroughly before inserting the contacts, and avoid oily soaps. Dry your hands to prevent germs spread and infection to your eyes. Moreover, ensure the correct positioning of your lens.
As a beginner, it's possible to fit your contact lens inside-out. To avoid this, place the lens in your finger, and if it forms a cup shape, fit it in your eye.
Possible colored contact risks  
Infection is a significant risk associated with wearing a contact lens-also, side effects such as decreased vision and allergic reactions. Fortunately, you can minimize the risks by following the cleaning and wearing directions.
Colored contacts tints 
Enhancement tint: It gives your eyes a natural color, and the pop look makes your eye color more vibrant.
Visibility tint: Although visibility tint doesn't change your eye color, its design makes it easier to see contacts and handles when inserting them into the eye.
Opaque tint: The tint is not transparent and alters your natural eye color altogether.
Uses of colored contacts lenses 
1. Aesthetic purposes 
Contact lenses change your eye color, and you can choose your desired look. The lenses will make your eyes look lighter and thus enhancing the natural color of your eyes.
2. Correction
If you have suffered a congenital eye defect or have suffered eye injuries, you can use a customized color contact to correct the flaws. The lenses give your eyes a healthy pupil and natural eye look.
3. Sports 
Under specific circumstances, color contact lenses can be custom-made to improve vision. They will have a sports tint to deflect glare and give a more defined contrast.
4. Special effects
For special occasions such as Halloween, you can use special effects contact lenses to give your eyes a vampire or cat look.
Final thoughts
Colored contact lenses will improve your look and your outfit. Before buying the contact lenses, understanding the right lenses is key. This way, you can get your desired eye look without infections or damage to your eyes.