Would you like to know how many types of wigs and hairpieces? Not every individual is born with voluminous and fast hair growth! Thus, hair extensions, wigs or hairpieces come to the rescue of an individual's hair look. It plays a crucial role in enhancing the beauty and hairstyling technique of a person.
Whether you are going to a party or just hiking with some friends, hair wigs can add a different touch to your look. So, if you wish to increase the thickness, volume or length of your hair, then try a hairpiece. 
Whether it is for their regular work or rendezvous, many people require different types wigs and hairpieces daily. Wigs are considered an easy and beautiful alternative to naturally long and voluminous hair. Therefore, they are best for transforming your overall look or giving you any false commitment. Further, it simply fixes the issues of short or thin hair, which can be embarrassing. It also helps you get ready in minutes and does not waste time styling your hair. 
So, if you wish to gain more knowledge about wigs, then scroll down and read the full article. These wigs don't come in just a single option but available in a variety of different shapes, sizes and quality. Here, take a look at different kinds of wigs and hairpieces. Let's start with the various type of wigs and hairpieces for your hair:
Diffrence between Human hair and synthetic hair
As the name suggested, human hair wigs are made of natural human hair. The wig is made using donated or sold human hair after cutting it off. It is crafted later to make excellent and durable wigs and thus price relatively high. On the other hand, synthetic wigs are manufactured with materials that look like hair but gives good volume, depth and quality.  
In addition to this, human hair is easy to cut off, coloured, styled, curled and straightened as per your wish in numerous customs. It is due to its quality and natural texture. Where else, synthetic hair comes back to its natural form after the wash. Also, the colour of the synthetic wigs diminishes overtime when it comes under direct sun rays. Therefore, synthetic wigs are cheaper than human hair wigs.
8 Diffrent kind of wigs and hair Hairpieces
Read on to find out the eight unique types of wigs and hairpieces that can make your daily hairstyling effortless and impactful.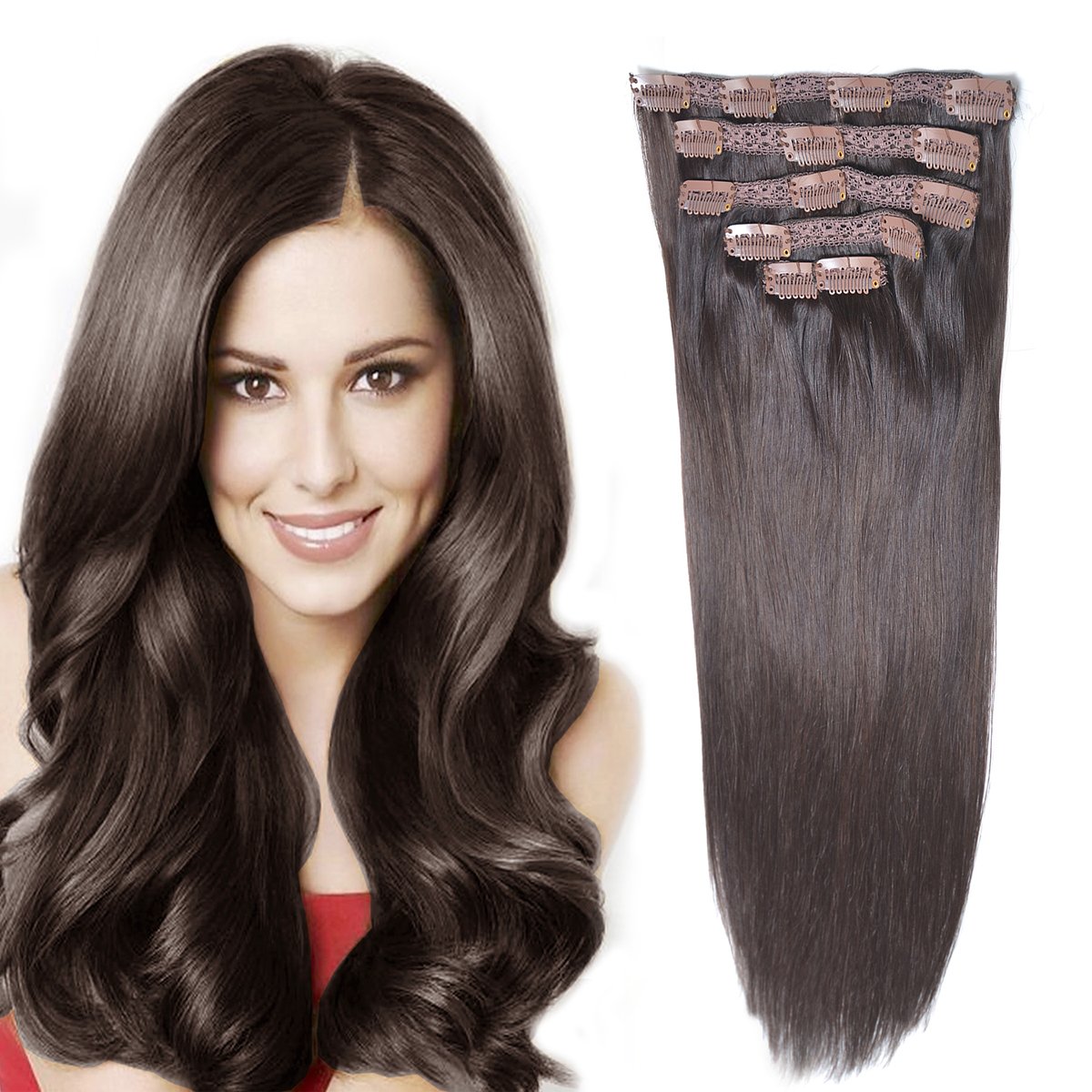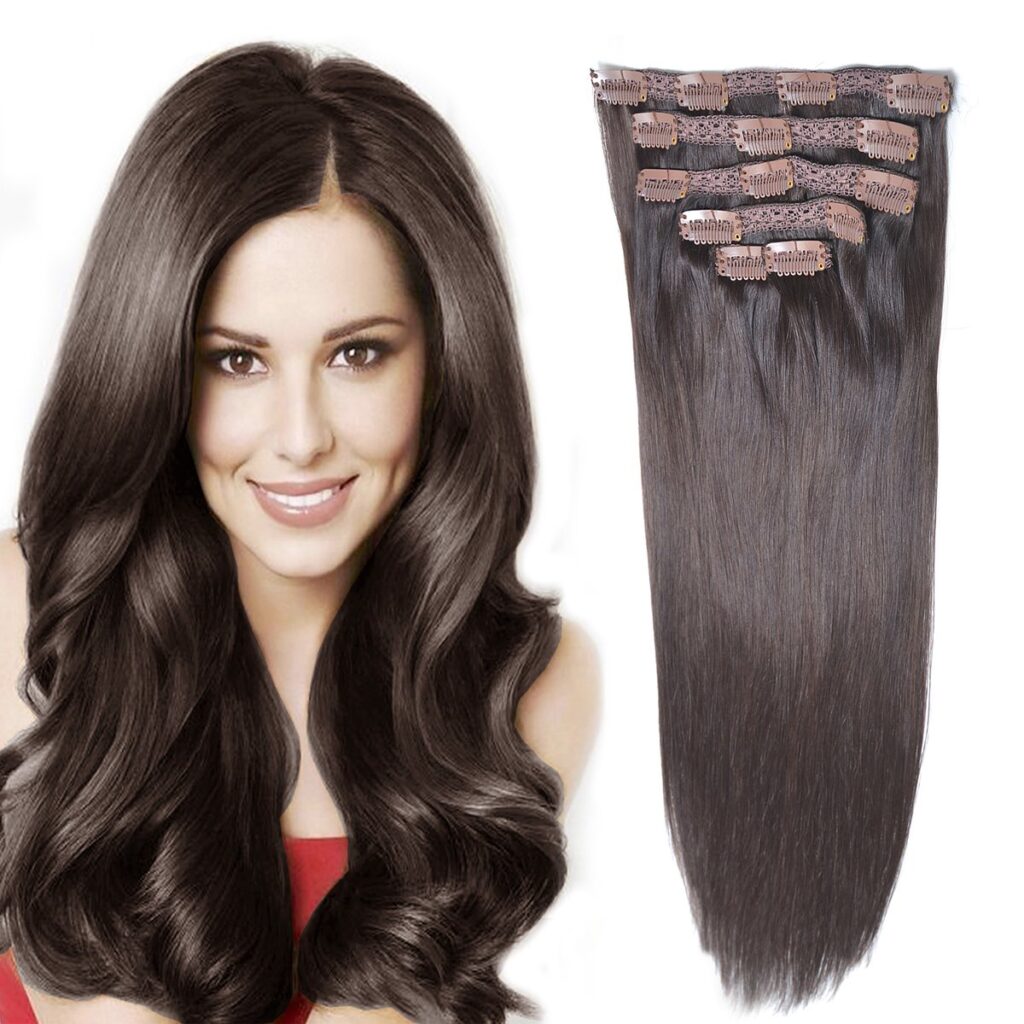 Clip-in hair extensions
Hair extensions that come with clips are easily attachable to your hair and detachable when not required. It is considered one of the best hair styling tools. It can give you easy access to long and voluminous hair. This is an excellent option for those who are always in a hurry as it comes with multiple clips to easily fit in hair,
The clip-in hair extensions do not take much of your time as it is simple to attach the hair and remove it as well.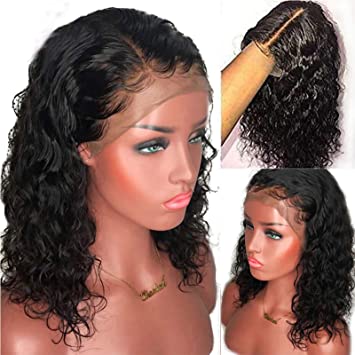 Full lace hair wig
These are a particular type of wigs that comes with an overabundance of specification. It can give you simply 360 easily modifiable lace wigs. These types of lace wigs are mainly designed to get blended into your hair. Further, it covers your scalp completely without coming to anyone's notice.
Meanwhile, the Full lace hair wigs look extraordinarily voluminous but natural when attached to the hair. It also helps to reduce the appearance of the fine hairline.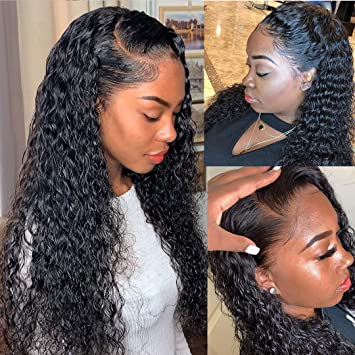 Lace front hair wig
Just like the full lace hair wigs, this one also includes identical lace parts and materials. But it is a bit short on the front portion than the other wigs. As the name suggests, the Lace front hair wig comes with only visible or front part hair. Further, the other parts or remaining area of the wig is encompassed with a profuse cap. It also requires few clips to stitched on to maintain the wig in place for long.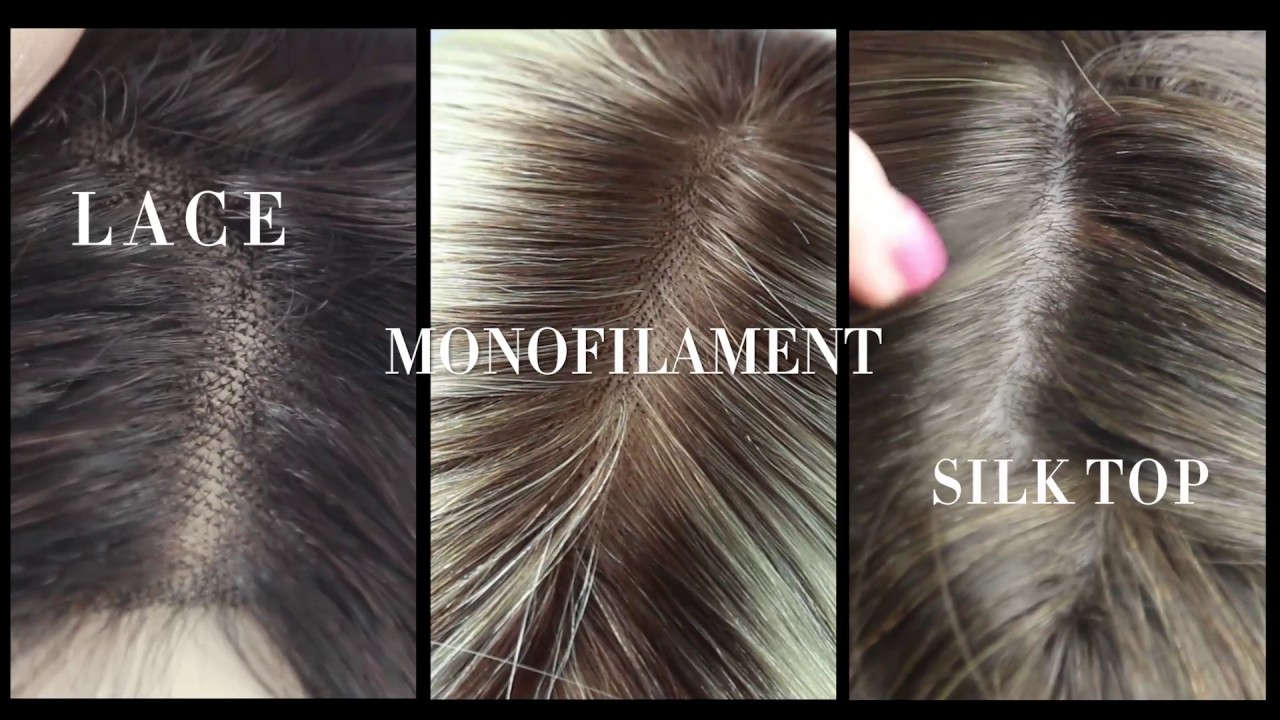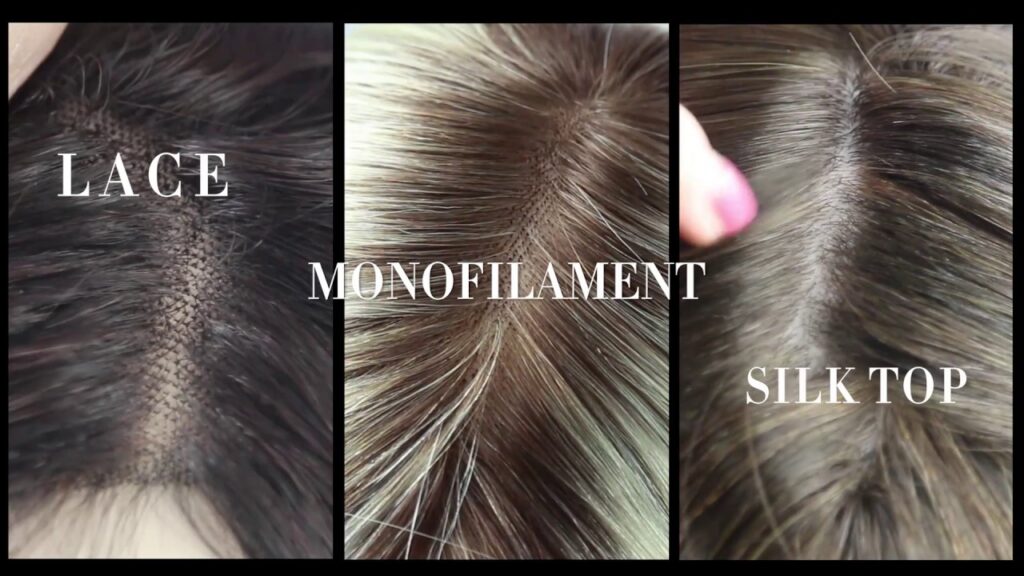 Monofilament wigs
Monofilament wigs are made using the blend of mesh, nylon or lace kind of multiple fabrics. On the other hand, these wigs are extremely lightweight as they are made with light materials. Moreover, they work pretty well for the sensitive scalp as it is filled with fantastic breathability. 
In addition to his, the Monofilament wigs look very average looking on the head. Further, they also have a flesh-coloured cap which matches the skin tone quite brilliantly. This part also gives a very natural and realistic appearance to the hair and scalp.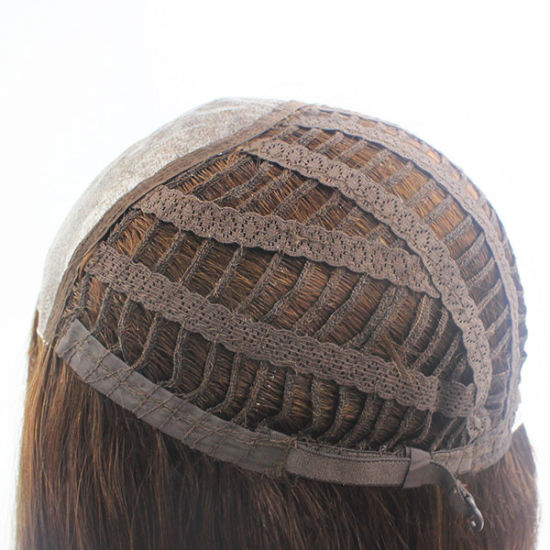 Machine Wefted Wig
These are the types of wigs that are only made to meet your hairpiece requirement while fitting in your budget. They lack comfort and natural-looking hair but provide you with the hair extensions for timely need. As they do not seem natural and comfortable, they are in less demand. The Machine weft is also amazingly simple to lace over the hair, and you are ready to go.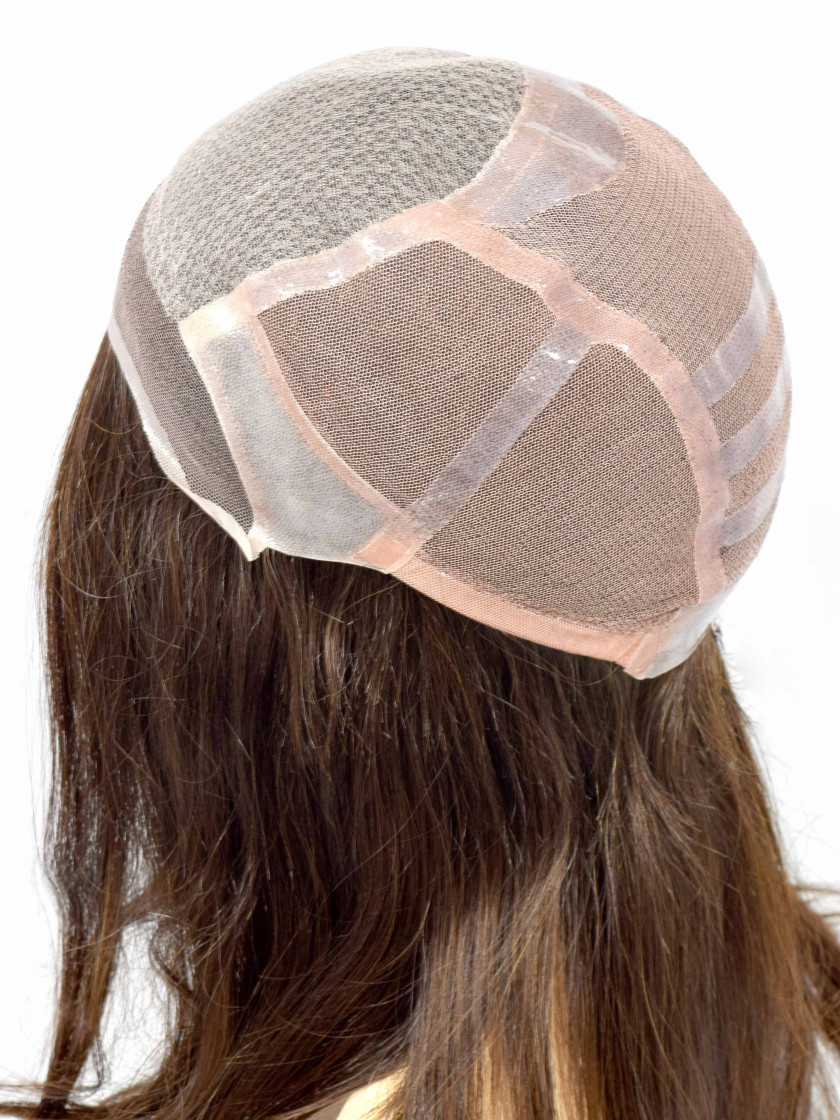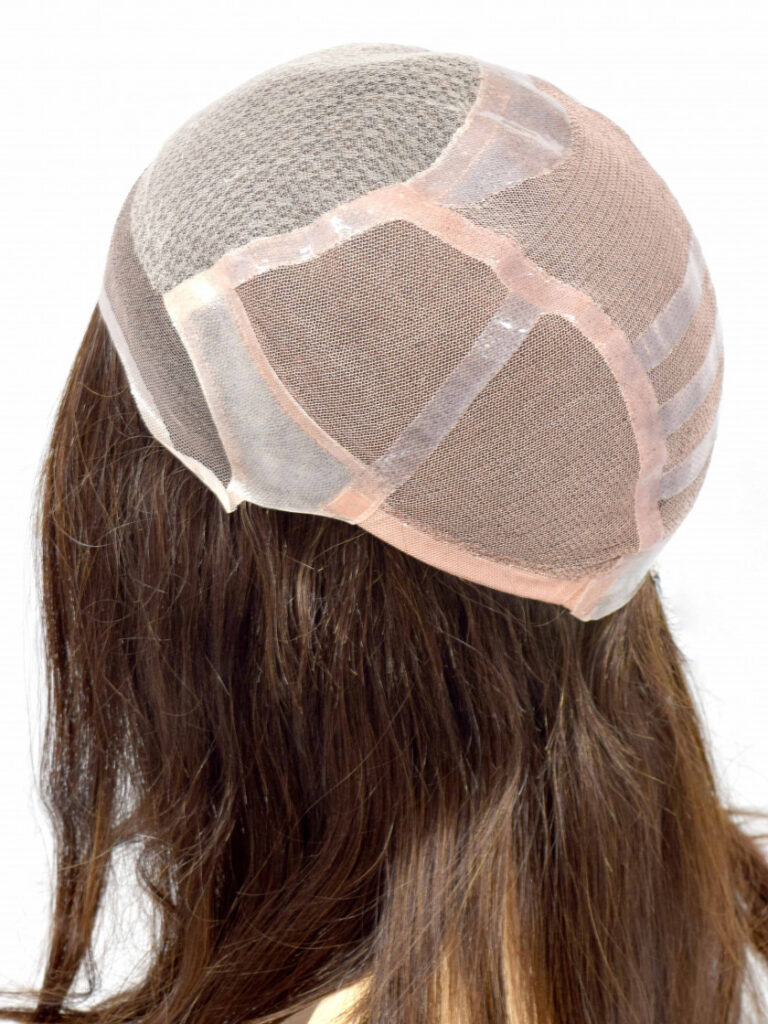 Hand-tied wig
In a Hand-tied wig, each hair is correctly tied to the cap in a manner that gives a perfectly natural look to it. Further, it offers the wearer excellent freedom to style the hair into an updo. It can be used to create any hairstyle, which you usually do with your natural hair.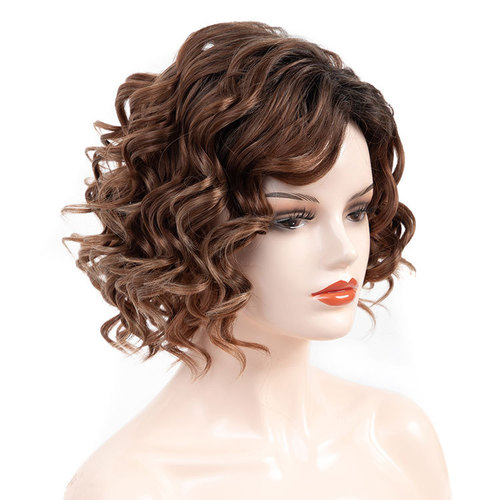 Customized wigs
They are specially made as per your demand! It can simply suit your preferences, the need of your style, top area, thickness, separating choices, skin tone, chosen colour, texture and length. Therefore, it is called customized hair wigs. 
It is created by a proper process starting from making a mould of your head create a reasonable hairpiece. 
Anti-Slip and Suction Wig
These are particular kind of wigs made for people with no hair. It is created especially for bald people to attach the cap on the head directly. It does not need any clip or particular paste. They do not include any elastic fixer or hook, just like 360 lace wigs. 
Conclusion
There are quite a good variety of various types wigs and hairpieces available in the market that suit all looks. It will give your hair a unique but enhanced appearance that is not only suitable for parties or events but also meets your everyday hairstyling requirements. Read more articles about wig care here…