Best Shampoo for hair extensions of 2020: Thin and short hair is no longer a problem when you can quickly fix it using hair extensions! Different women all over the world wear hair extensions for many reasons. Some wear it to get more hair volume, added length, while others wear it to help them achieve hairstyles that they've been dreaming. However, this dreamy look can vanish in a snap if the hair extensions are not being cared for properly. It may become dusty, oily, stinky, tangled, and even freezy, making it prone to breakage.
If you are new to wearing hair extensions, especially tape-in and clip-ins, there are some things that you will have to be mindful of, especially when it comes to hair shampoo. Using regular hair shampoo to get your hair extensions cleaned is a huge mistake that many newbies do. Human Hair Extensions are more delicate and cannot self-repair, unlike the hair strands that are rooted in your scalp. Fret not! We have lined up the top 5 shampoos for hair extensions this 2020 so you can add this to your cart the next time you shop for your hair care essentials.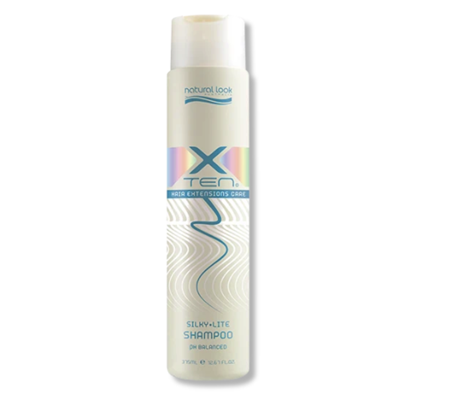 Xten-Silky-Lite Shampoo
Human hair extensions are not a cheap investment, so you should be very stringent when it comes to choosing the hair care products that you use in keeping your hair extensions in excellent condition. Xten Silky-Lite Shampoo helps extend the life span of your extensions without weight or build-up. What we love most about this shampoo is that it is free from any form of sulfate and is oil-free, which prevents the hair from being prone to breakage, dryness, and further damage.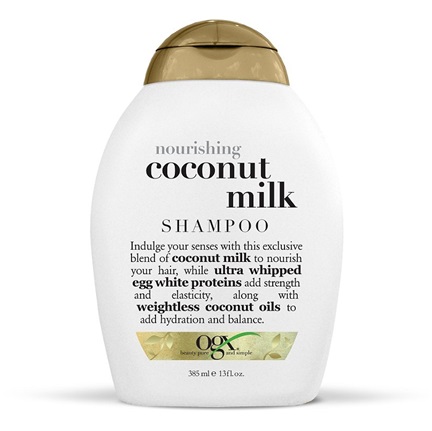 OGX Nourishing Coconut Milk Shampoo
OGX Nourishing Coconut Milk is a 100% Sulfate-free formula that gently cleanses and hydrates and helps you achieve that silky smooth hair. OGX Nourishing Coconut Milk Shampoo is made with organic coconut milk and coconut oils to help moisturize your hair extensions while ultra-whipped egg white proteins help repair and strengthen the hair strands. Take note; this is perfect for both hair extensions and natural hair!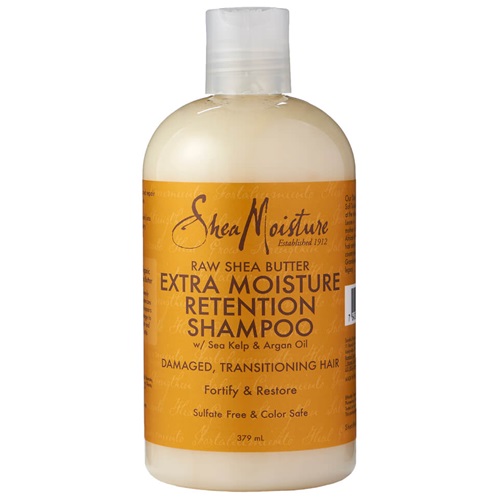 SHEA MOISTURE RAW SHEA RETENTION SHAMPOO
If you are looking for a shampoo that can help restore your damaged hair extensions or even for your natural hair, this is it! SheaMoisture's Raw Shea Butter Moisture Retention Shampoo enriched with Sea Kelp Oil is your best choice! What we love most about this shampoo is that it contains Shea Butter, which offers deep moisturizing while making sure your hair and scalp conditioned. Argan oil, as we all know, is excellent in restoring that lost hair shine from using aggressive shampoos and also helps in rebuilding your hair elasticity. Lastly, Sea Kelp works like the outer layer protection as it seals all the minerals and makes your hair cuticles smooth.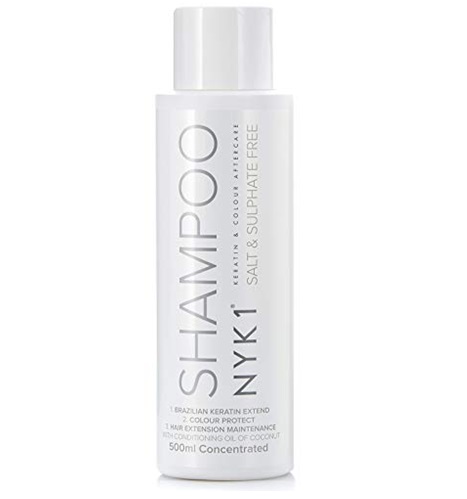 NYK1 SALT & SULPHATE FREE SHAMPOO
Sometimes, we love to colour our hair extensions to get that exact colour we want or get a keratin treatment to minimize hair damages. However, both colour and keratin treatments can make the hair even more sensitive to sulfates and parabens we get from regular shampoos. After getting these treatments, wash the hair with a cleansing product that does not contain sulfate and paraben to help lock in the colour and keratin in place.
Also Read: 5 Best Curling Irons That Will Give the Perfect Beach Waves
This shampoo is perfect for any hair type and any Tape in human hair Extensions. The primary purpose of this product is to help hair treatment last longer. And oh! Did we mention it's vegan too?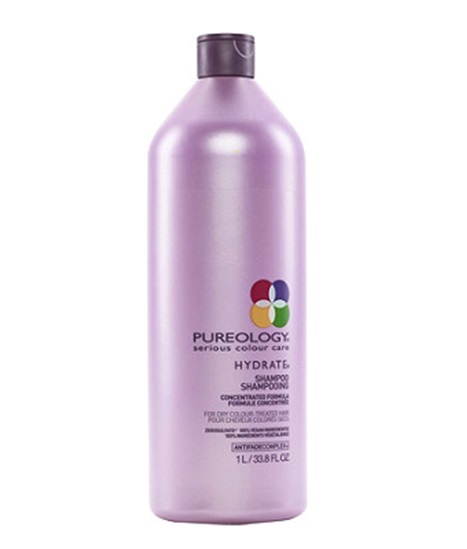 Pureology Hydrate Shampoo
Another favourite vegan product to give your hair extensions that extra TLC. Pureology Hydrates Shampoo gently cleanses your hair and hair extensions plus leaving it smooth and well moisturized, even those colour treated hair. This sulfate-free shampoo is enriched with amazing formulas to help nourish and protect colour fruitiness.
Getting hair extensions to require commitment, and you must take time to wash your hair with care. Purchasing the right type of shampoo will not help keep your hair glossy (with the help of hair extensions conditioner), and smooth, but also keep it healthy to last longer.