Fanny pack has been very popular in past years, and many women wear them well, but now I also see more and more men rocking fanny pack every day. About how to wear a fanny pack, most content about this concerns women, so I decided to provide a guide about how to wear a fanny pack for men.
The first step is to choose a beautiful fanny pack for yourself, I shopping for a leather fanny pack from Luke Case, it is a unisex fanny pack and made out of real cowhide leather because I like leather very much so I choose leather fanny pack.
 If you like this fanny pack, here is the shop link: 
https://www.lukecase.com/products/leather-fanny-pack-8879
About how to choose the fanny pack – there are no best fanny packs just make sure you pick one that is right for your tastes. If you are more on vintage or classic, you can choose a leather fanny pack; if you consider yourself edgy, you choose a fanny pack with zippers. Whatever your style, own your look.
In most street-style pictures of guys wearing fanny packs, you will see them wearing it tightly over the chest. So I tried, it's great.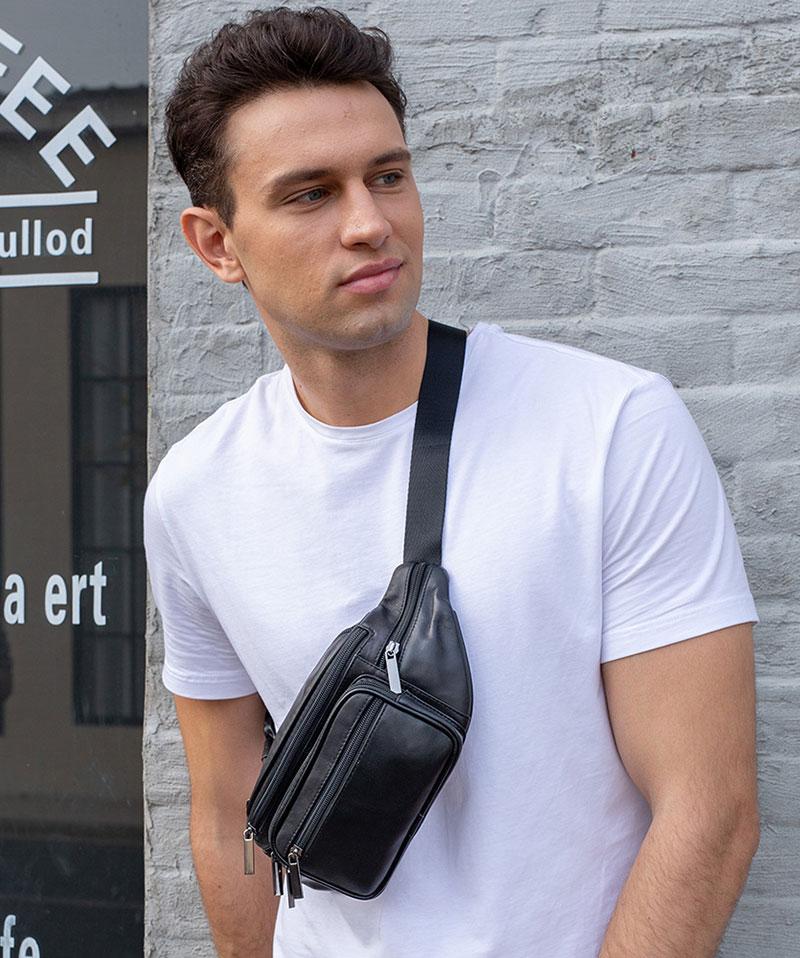 Wearing it loose also makes it much easier to sling around on the back, which I think looks slick as hell! Few people wear it this way and it will make you stand out instead of looking like someone who just bought it because you saw it worn like that on some celebrity.
And you can wear your fanny pack around your waist, to the side, slightly slung, it will also help you highlight your figure and give your waist more definition. This is an easy and classic wearing style to keep your essentials within reach, it is perfect to add your money, credit cards, and makeup solutions. If you don't want your fanny pack to be front and center, try turning the fanny pack at the hip.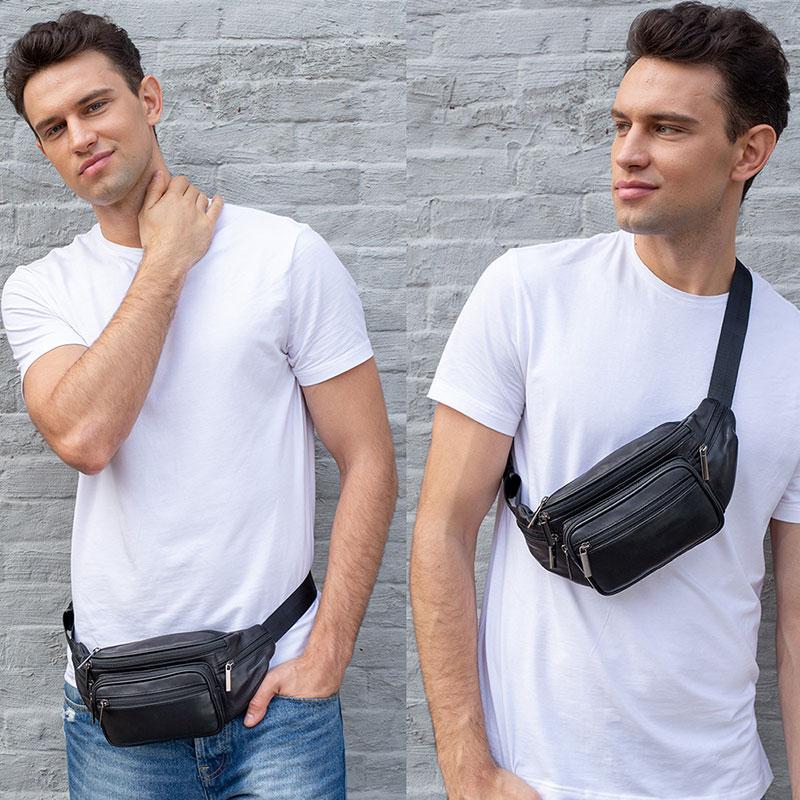 Wear your fanny pack like a mini backpack over your shoulder and the pack on your back. It is the most comfortable way, there's no obstruction to your arms, gives you the freedom to move about. I didn't try this, but you can see it like the picture above.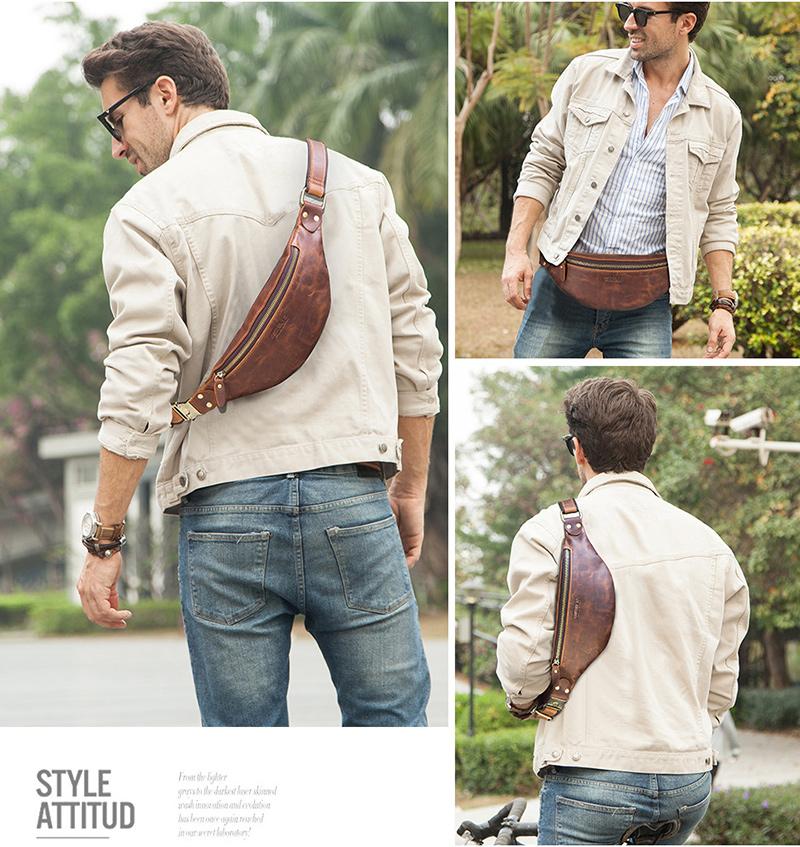 End, if you have other ways to wear a fanny pack for men, you can leave a comment.