This year's lockdowns and salon closings have taken a toll on our nails and forced many of us to get down with a little DIY nail care. Some have perfected their nail art skills, while others opted for natural nails. Now that salons are reopening we're seeing which trends have stuck. From updated french manis to mixing and matching, here are some of 2021 trends that we expect to last.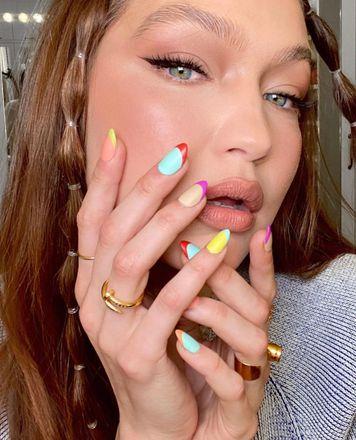 Photo Credit: @gigihadid on Instagram
Updated French
If you thought the French mani was outdated, think again. The classic French you know has made a comeback, but not the way you remember it. We've seen A-List Celebs like Gigi Hadid sporting updated French manis, proving this trend isn't going anywhere any time soon. To get the look, swap out the white tips for bold colors, brown hues, or fun pastel shades.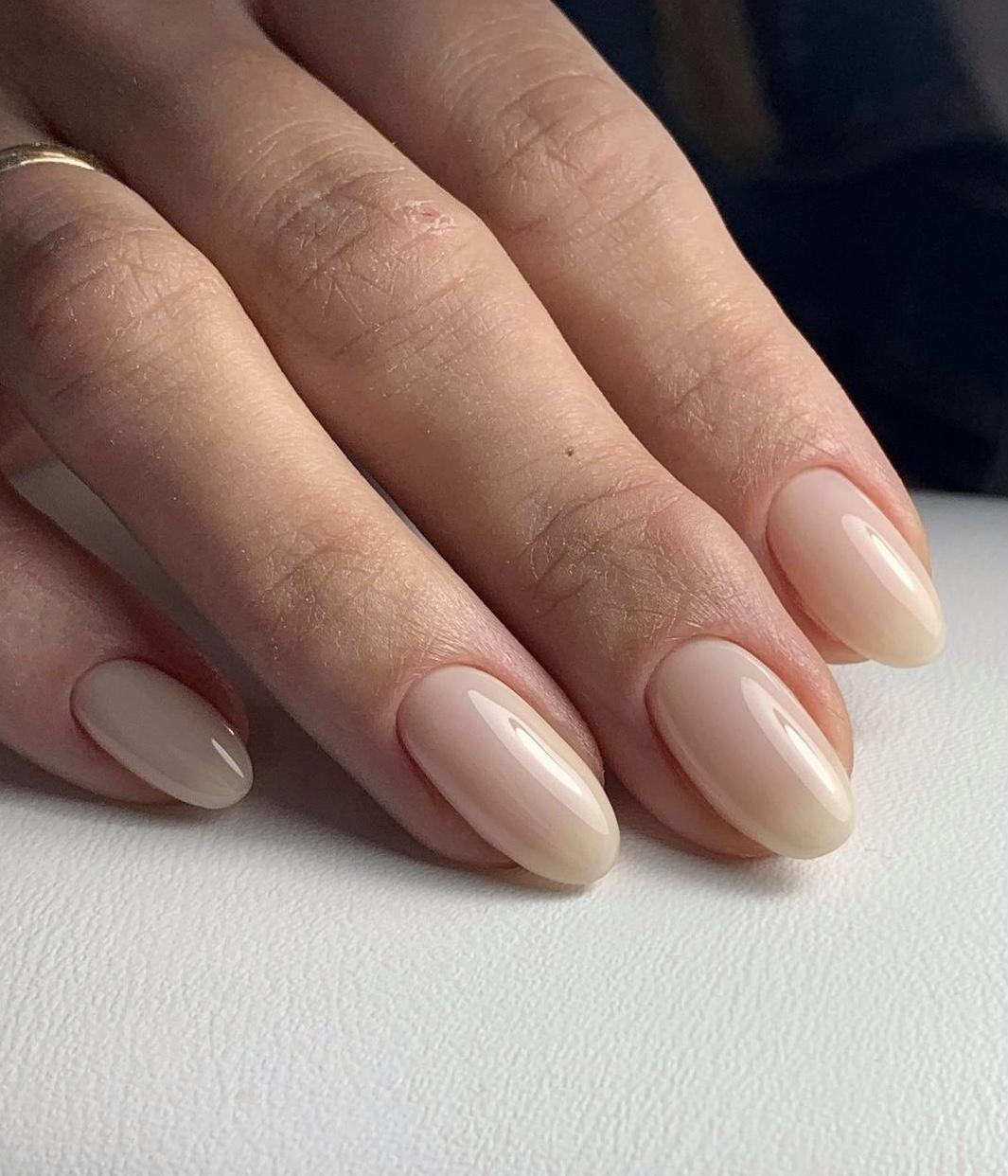 Photo Credit: @snsnailsofficial on Instagram
Natural Nails
When nail salons were closed for months on end and everyone was isolating, we had to ditch the acrylics and regular manicures and opt for natural nails. While this trend may have been forced on many of us, the general consensus was we're into it. Well-shaped, buffed, and clean nails look fresh and go with everything. If you're not ready to go full natural nail yet, pick a nude shade close to your skin tone for that natural nail look, or even mix it up with a touch of sparkle. It's like the 'no makeup' makeup look but for your nails. Get the look above using SNS Dip Powder – Barely There Pink. We think it just may be the perfect nude.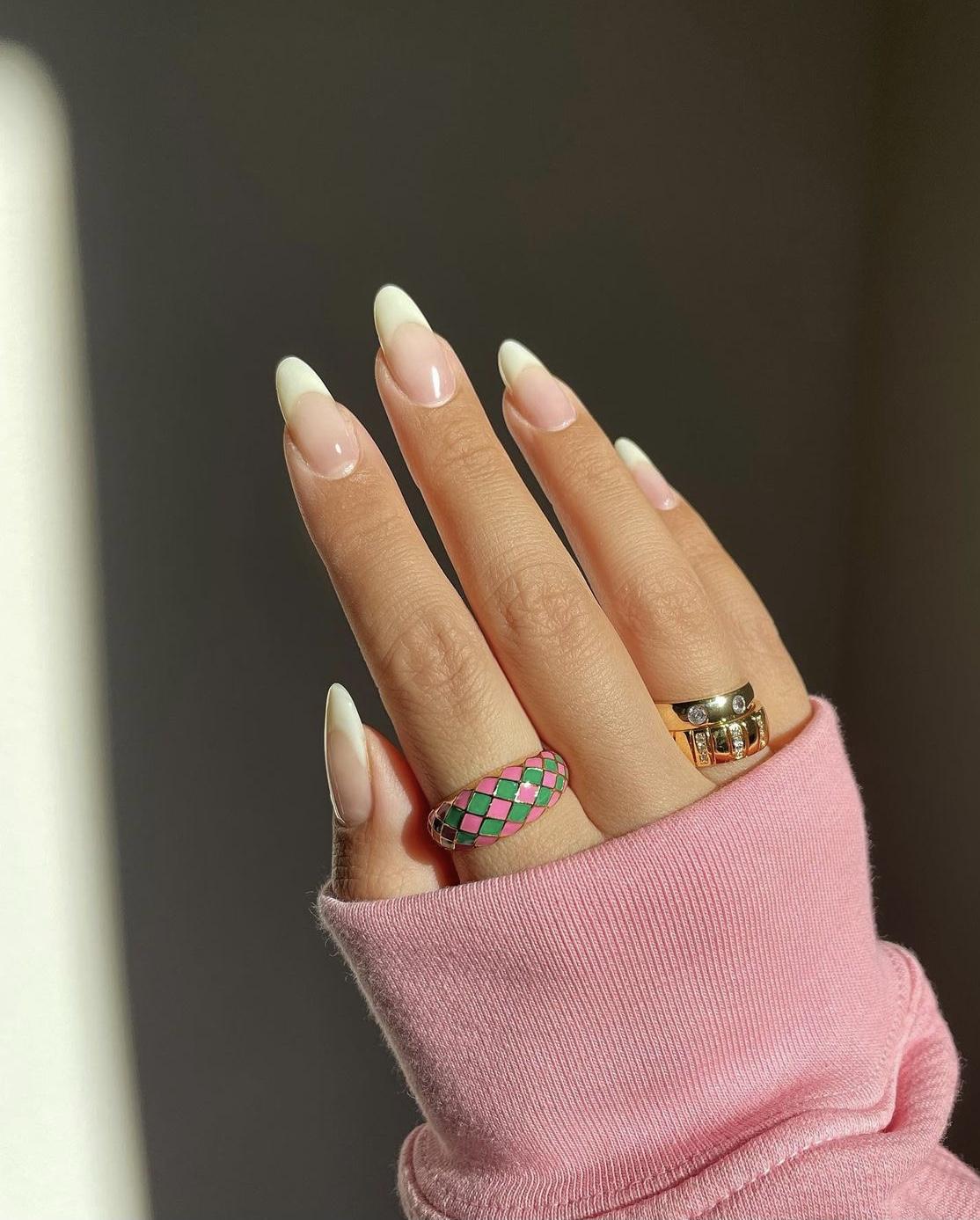 Photo Credit: @amyle.nails
Oval and Almond Nails
Throughout the years, we've seen a whole lot of nail shape trends come and go, but oval and almond nails are shapes we see on repeat, proving they're here to stay for the long run. The oval shape is classic, natural looking, uber feminine ,and gives the illusion of longer fingers. An oval shape is versatile and looks good on both short and long nails. Almond nails are very similar to oval except they have a more slightly tapered tip. They're very chic and super sexy. Choose an oval or an almond as your blank canvas for your next manicure. The look above showcases the perfect almond shape.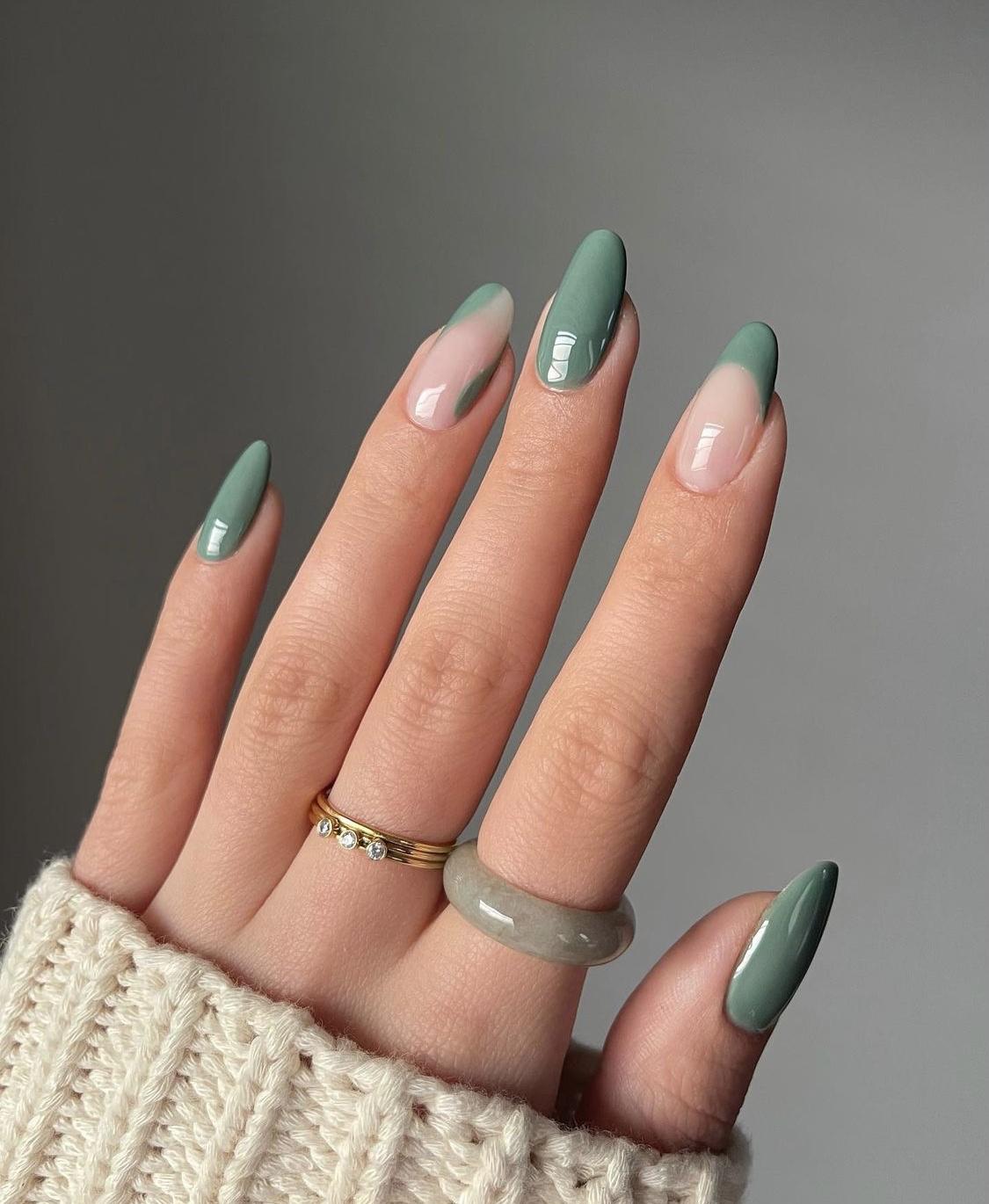 Photo Credit: @heluviee on Instagram
Mix and Match
Nail art gets a makeover this year with mixing and matching. Get this look by having pops of nail designs or different colors on just a few nails. There's a lot of room to get creative. For the not so artistically inclined, get a minimal nail art look with gradient manicures.These are also trending hard right now and super easy to do at home. Choose a color and then pick different shades of that color on the spectrum to paint each nail, so they're all different.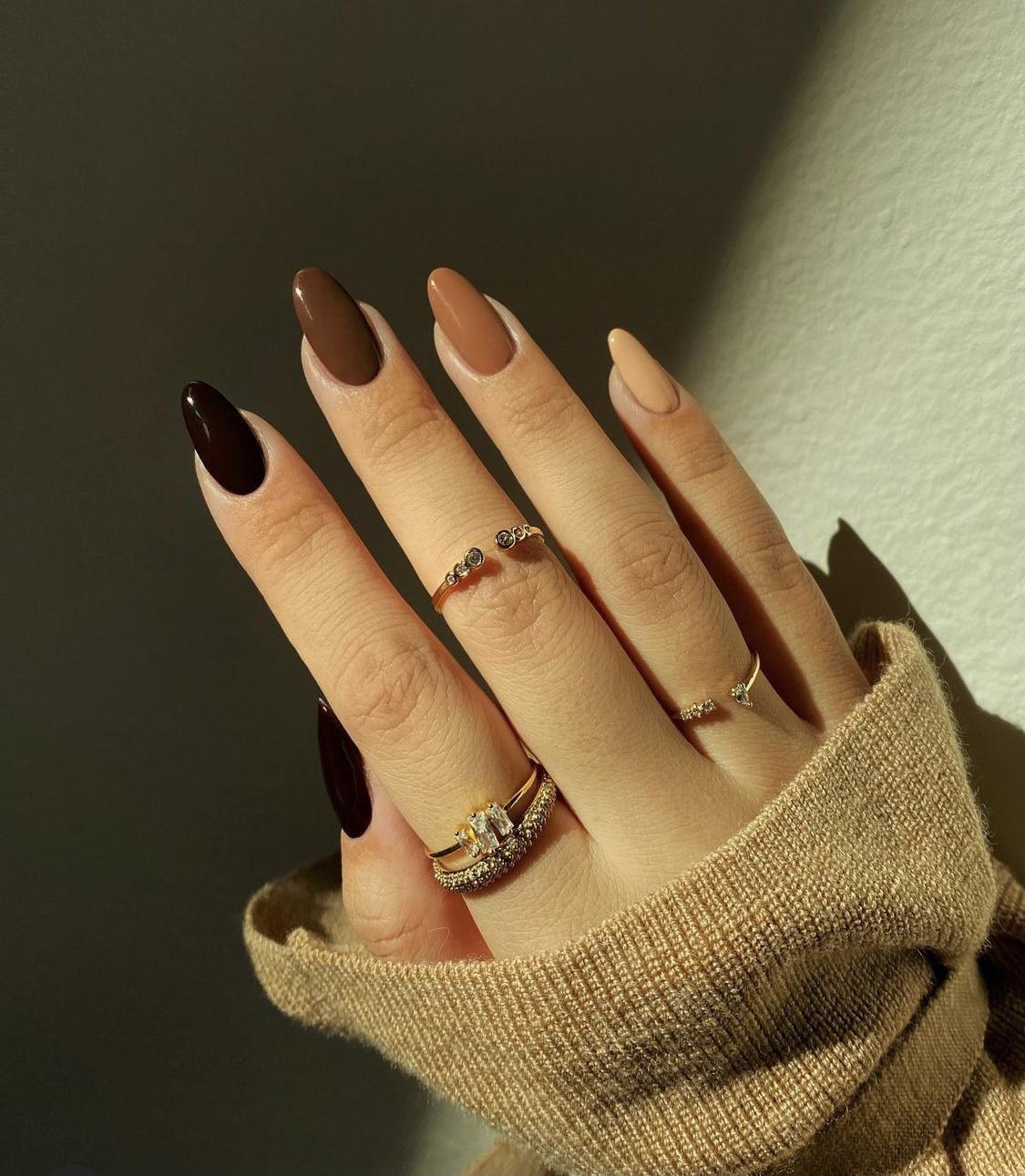 Photo Credit: @amyle.nails on Instagram
Browns
Brown is the new neutral. Browns are having a moment right now, and we're here for it. It's rich and earthy tones are incredibly versatile and perfect for the fall season upon us. There's a shade of brown to suit everyone. — Think espresso, caramel, chocolate, clay, or sandy browns. The look above is a perfect gradient of those rich browns; two trends in one.