Review of Crazy Color Hair Dye: Today, I'm just going to do a really quick review for you on the Crazy Color, and that is what I've got in my hair today.
Now, obviously, my hair isn't all white, so that's why it's not, like, crazy colour. But it has taken quite well, especially in some places. Some places have taken really well. And I love the colour.
So this is just a quick tutorial on how I got my hair colouring using crazy color.
What you want to do first is you want to wash your hair, no conditioner, just clean washed hair. And then I will show you how I did this.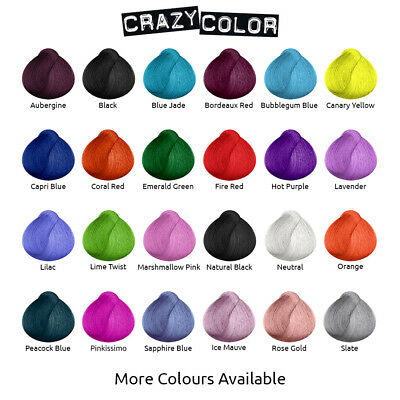 I am pretty happy with it. I would have liked all of my hair to be like all like proper crazy, like perfectly like look at colour. But obviously, my hair is just not like that.
That's kind of the whole reason I've done this, is just because my hair is not lighting up to have it like bright, white, blonde and there are some orange bits in it. I just wanted to kind of hide for a little while. So this will it will wash out gradually.
Every time I wash my hair, it's going to wash out, although I think I'm going to probably add little bits of this to my conditioner. And then like when a condition mihalic on for like an hour or whatever, and that should keep the colour a little bit, keep the purple. And so I'm excited about that.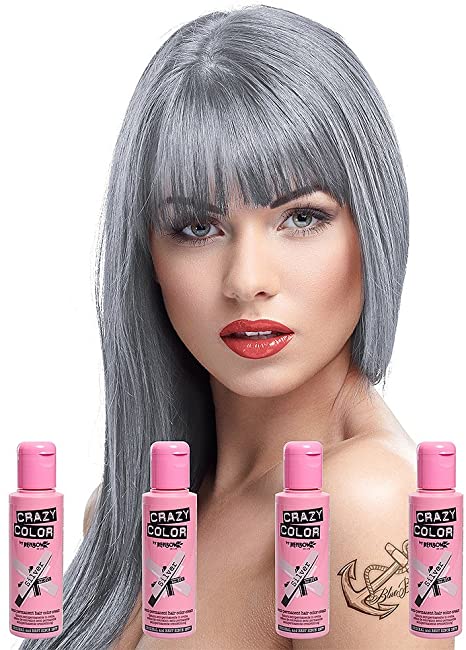 But yeah, this is how it's turned out and I'm really happy with it. And I do think if I go white, white, blonde, eventually, I will probably use this as well and have all my head is cool because I do really like the colour.
Actually, I like it more than I thought it was going to. I didn't I was kind of just like, oh, I'll just sloppy on so that I can cover up the like only even orange tones. I actually really loved it. So that's good.