A few weeks have passed in 2022. Just like other women, though, you may not have come up with the casual clothing ideas you'd like to sport for the seasons to come this year. If this situation does apply to you, read on below for the trending feminine clothing ideas that are worth it to put on this year:
Brightly Colored Leggings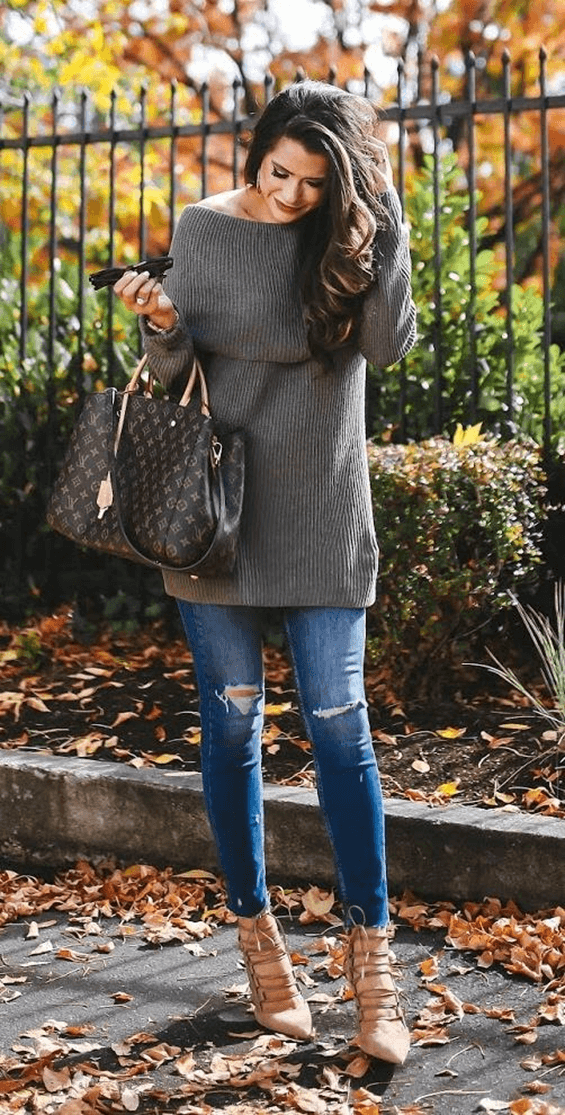 Brightly colored leggings, combined with heeled-ankle booties and a thickly patterned scarf warms you up during the autumn season. When this scarf is tied around your neck, it produces a comfy look that looks both stylish and not too formal. What's more, when the temperature does get a little warm during autumn, this set of clothing is sufficiently refreshing that having it on won't make you sweaty.
Nude-Colored High-Waisted Skirt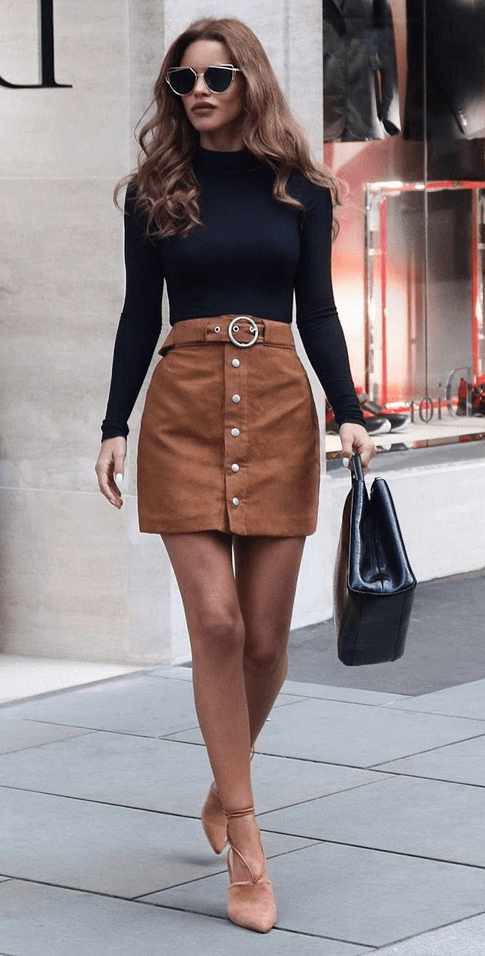 Nude or flesh-colored clothing items are perfect to be worn in all seasons and occasions. A nude-colored high-waisted skirt and heels paired with a black blouse emit a simple look for an ordinary day. To add a touch of common classiness, top this wardrobe with a black-colored leather purse while you're out and about in town!
Flared Black Pants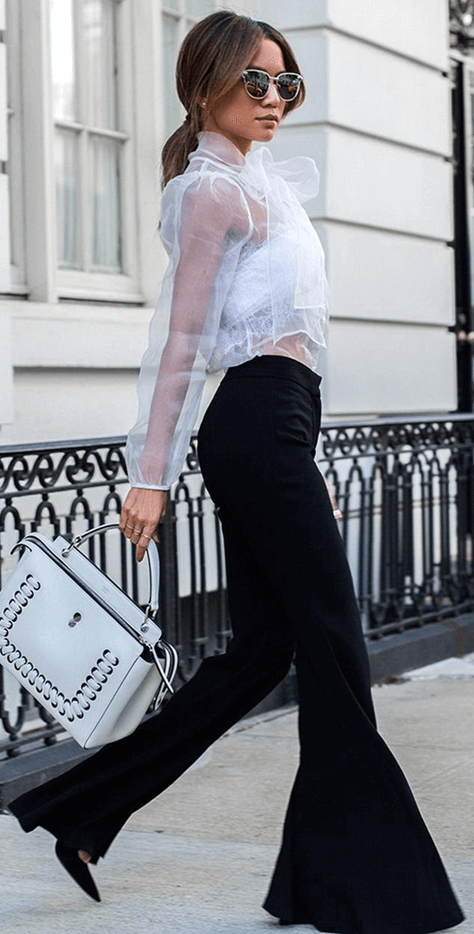 Business casual clothing for women can also make you look attractively sexy. With this said, wearing flared black pants combined with a sheer lacy top makes you look exciting and fun when you attend professional meetings.
The combination of these two clothing items is one of the rarest casual fashion styles for women you can ever find. The dress' top and skirt have an exceptional, but, beautiful cut-out neckline. The black sandals that look compatible combined with this outfit yield an exciting, but, relaxed image.
Distressed White-Colored Jeans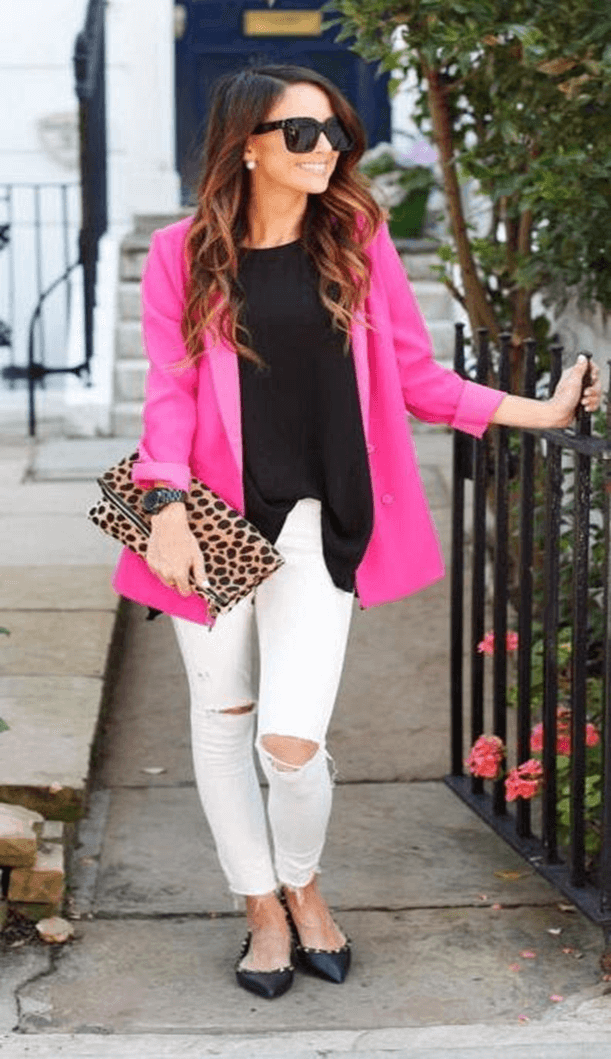 Distressed white-colored jeans are not just for rock stars anymore. Celebrities have taken on this fashion trend, scoring more attention at red carpets and everyday outings. The key components of this stylish look include torn knees, frayed hems, frayed pockets and intentional fading. Distressed white-colored jeans can be worn with just about anything. You can dress it up or down based on your location of choice. The sky is the limit but our favorite outfit ideas include pairing this trendy look with a t-shirt, sweater, studded belt and boots for an everyday casual style or even adding a blazer to make it more appropriate for an evening out!
Off-the-Shoulder Sweater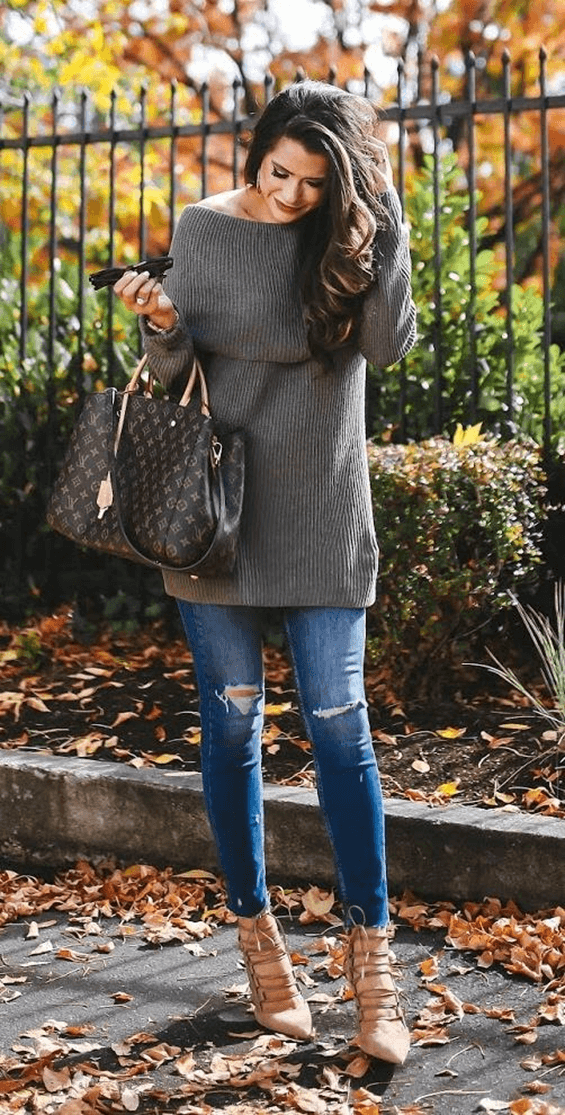 Autumn is not as cold as winter. But, you'll still feel some chilliness during this season. With this said, it's common sense you'll need clothing that'll keep you warm during autumn, as well. There's no better way to both look casually fashionable and keep yourself warm than wearing an off-the-shoulder sweater. To look all beautifully warmed up, you may want to top your look with distressed skinny jeans and lace-up heels when you put on this sweater.
Over-the-Knee Boots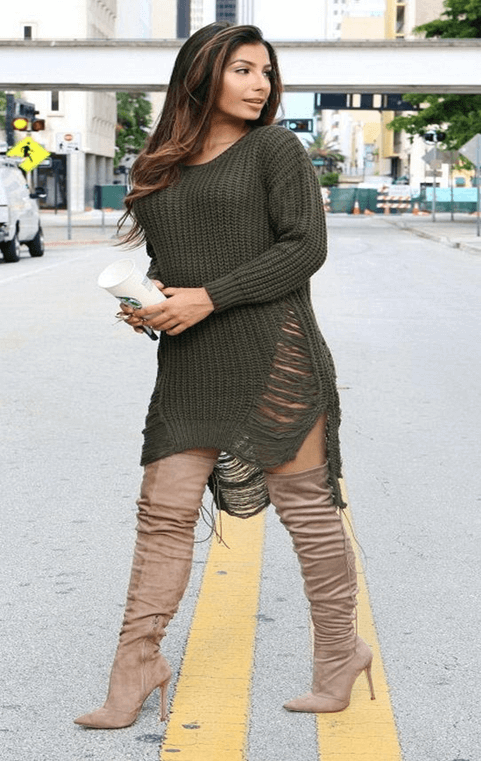 It's important to keep in mind, that, it's indeed hard to find other clothing items that pair well with over-the-knee boots. Regardless of this situation, many women still put on these boots as one of their clothing accessories. A loose sweater dress is one of the rare clothing items that pair well with heeled, over-the-knee boots. You sport a grandiose and statuesque look when you put on a combination of a loose sweater dress and over-the-knee boots.
Long-Sleeved Co Ords for Women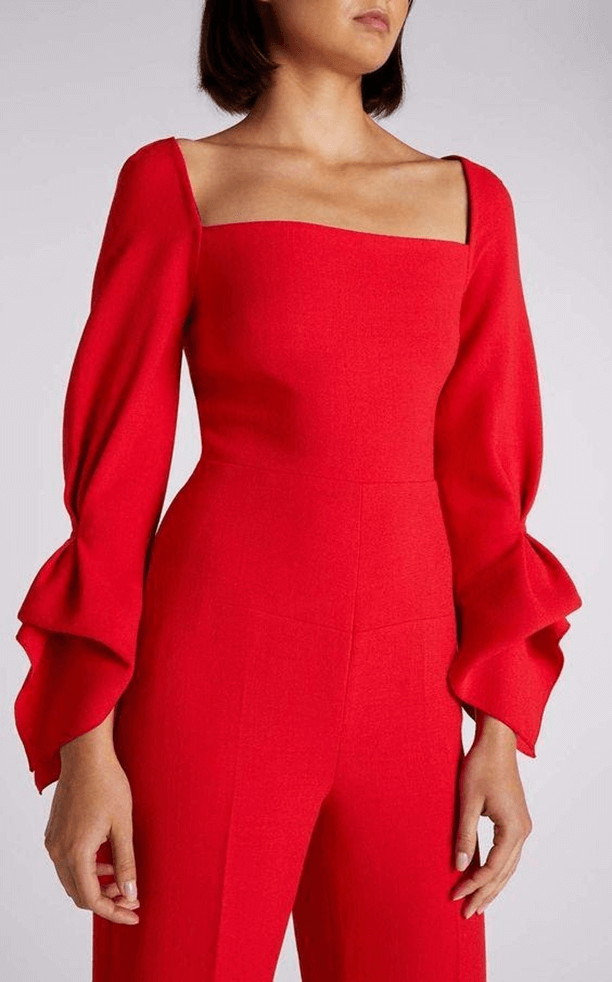 If you're one of the women who can withstand cold weather without putting on a sweater, a long-sleeved blouse is enough for you to have on to keep you warm. With this said, long-sleeved co ords women may just be your perfect wardrobe when Christmas comes around. 6 Euros Coupon for Allylikes new users without threshold. Don't forget to use discount codes NEWUK at the checkout.
The items listed above are only some of the casual wardrobe styles for women in 2022. People are attracted to creativity. Remember, you can always create a combination of your own casual clothing styles for women.