Lately, shower bombs are beginning to gain traction. These small spherical products made of natural ingredients come with various benefits. They are the perfect alternatives for a spa and they spruce up your bathroom setting with their invigorating scents.
Read the blog to know more about shower bombs.
What exactly is a Shower Bomb?
For thousands of years, the Chinese used essential oils for stress relief and recovery. Essential oils derived from eucalyptus and peppermint are used to reduce stress and encourage relaxation. Shower steamers are also made of such essential oils that have multiple significance.
The way shower bombs work is quite intriguing. They fizzle and release an amazing scent when they come in contact with water. And the scent they release is therapeutic and undoubtedly you will have a spa-like experience in your bathroom.
A shower bomb is super easy to use. Place it somewhere in the bathroom. When water hits it, it fizzles and releases an essential oil scent into the air. Steam and humidity generated in the bathroom enhance the aroma of the essential oil.
What are the benefits of the Shower bomb?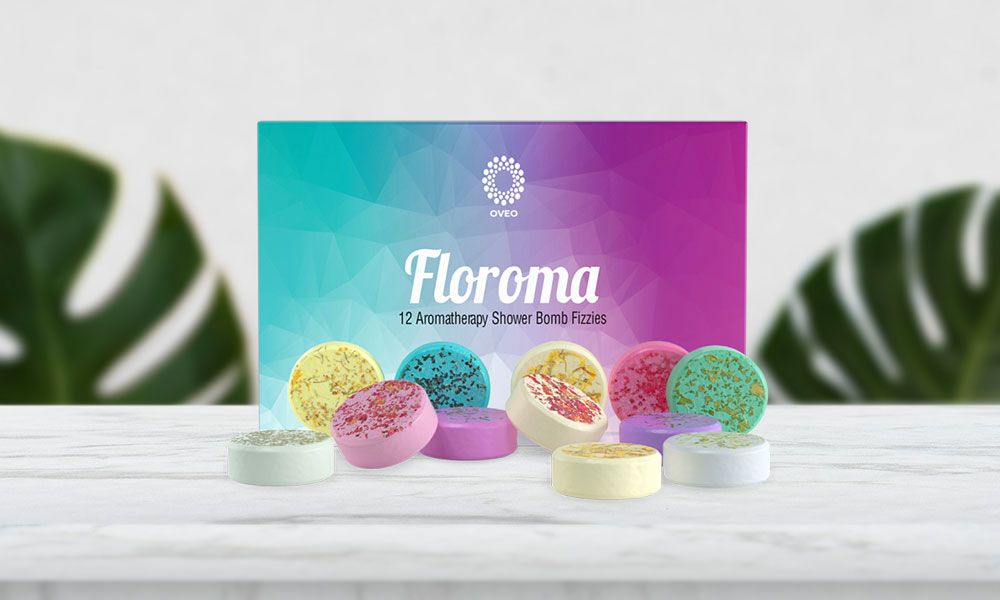 Shower bombs are good for your skin
:
Shower bombs add softeners and emollients to the water and that moisturize and soften your skin. No matter what your skin type is, shower bombs will certainly benefit you. They leave your skin soft, supple, and velvety. Their natural ingredients pamper your skin and make it youthful.
Shower bombs are natural and vegan friendly
:
Many of the bath products that you see are loaded with chemicals. But shower bombs are all-natural and contain zero chemicals. You don't find any harsh irritants that could irritate your skin. Instead, their softening properties pacify your skin and guard it against pollutants.
They create a serene setting
:
Shower bombs can create a luxurious atmosphere with their blissful scents. When you drop them in the water, their fizzing show is magical to the eyes. These balls of wonder can turn any ordinary bath into a joyful experience. Undoubtedly you are going to experience the subtle transformation that your bathroom witnesses.
Shower bombs have healing properties
:
Most shower bombs contain sodium bicarbonate and citric acid. These two ingredients make your skin healthier and glowing. When these two ingredients combine, they create a fizzing sensation. Besides, they cleanse, deodorize, repair, and strengthen your blood vessels. An intimate indulgence with a shower bomb rejuvenates your skin in a very brief time.
Read: Milky Bath Bubble Bar Review
Besides, fixing your skin, shower bombs also can treat psychological problems such as anxiety, stress, and depression. Mere inhalation of lavender will revitalize you and keep your anxiousness at bay.
7 Best Essential Oil That Treats Your Stress, Depression, and Anxiety:
Lavender

Bergamot

Frankincense

Geranium

Vetiver

Chamomile

Peppermint

Shower bombs have an aromatherapeutic purpose

: Many people rely on shower bombs for their aromatherapy benefits. Their scent lingers around you and stays with you all day long. Since they have a purpose, picking them wisely will make your day. For instance, if you are taking a bath in the morning, then go for an energizing scent like citrus – this will awaken your sleepy mind and energize you with its fresh scent. If you are taking bath in the evening, then consider essential oil like lavender that unwinds and takes away your day's stress. Taking a relaxing shower in the evening will lapse you into a restful sleep.

It relieves your congestion

: Most shower bombs do an excellent job of relieving congested sinuses. Eucalyptus and peppermint cut through congestion and help you breathe easier.
Aromatherapy Tips and Tricks
For instant mood boost, try taking a shower in the morning or evening with shower bombs.

You can also use the diffuser; this method fills your living space with a relaxing aroma.

You can also rub essential oil onto the skin and inhale it whenever you feel you need to be recharged.

Create your personal favorite and use it when you want to ward off sadness and anxiousness. 
Preparing blend uplifts on the days when you feel overwhelmed.
Want to add these colorful, luxurious shower bombs to your shower? Click here to shop.