Peek into the lives of some of the men often respected for being topnotch with their hair grooming and you will notice they all share one thing in common. And that thing is they have the most sophisticated hair grooming toolboxes. But while you may want to share in their glory, or at least, keep your hair in perfect shape always, not everyone has the wad of cash to buy expensive hair grooming tools. But guess what, with the 7 essential men's hair grooming tools reviewed below, you can achieve this dream of yours.
1. Hair Dryer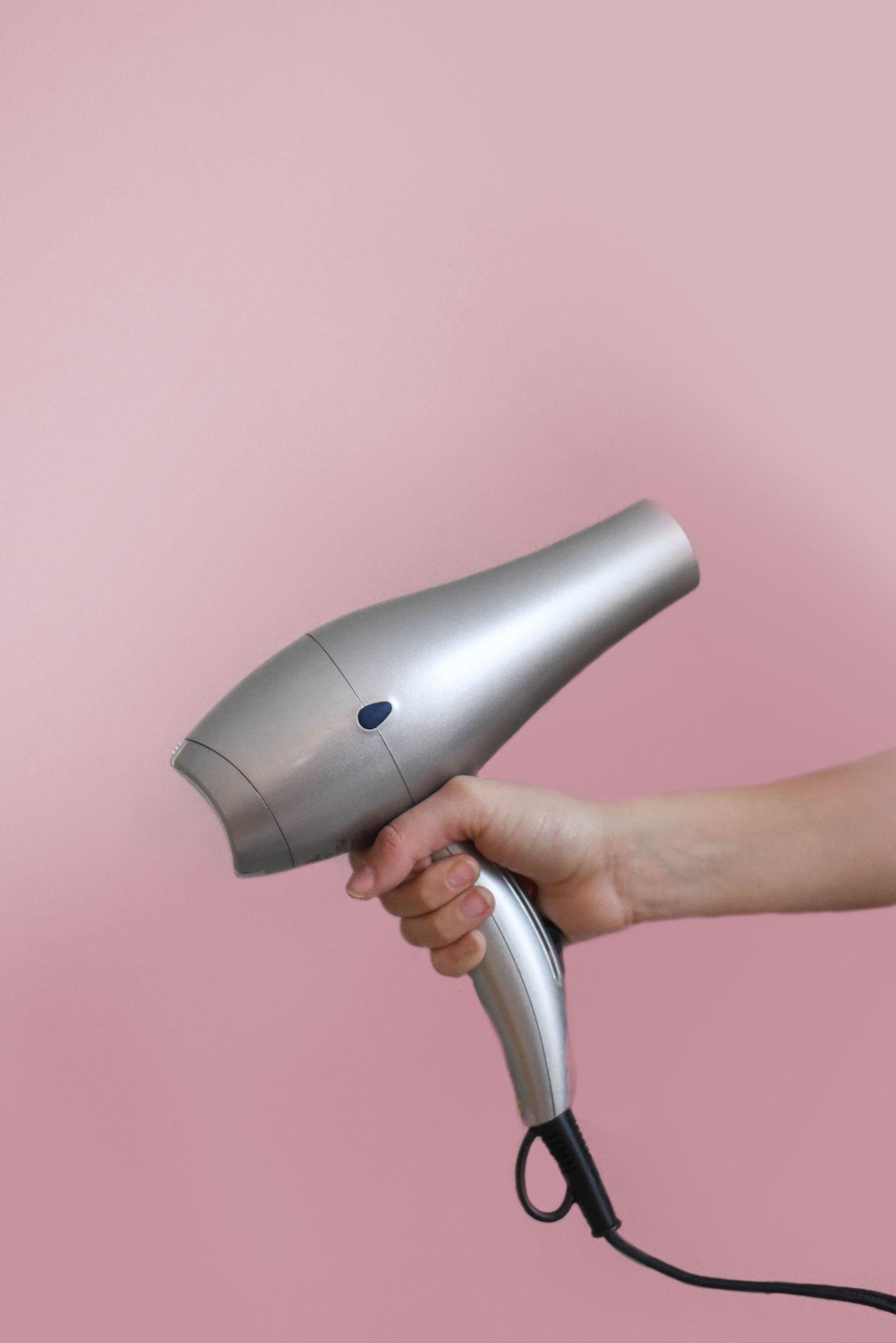 Whether drying out your hair after washing it or giving it volume, this is the machine you need. A hairdryer is also important for adding firmness to a newly-groomed hairstyle so your style stays in shape and fresh-looking all day. When buying a hair dryer, some of your best bets are Babyliss dryers.
2. Hair Comb/Brush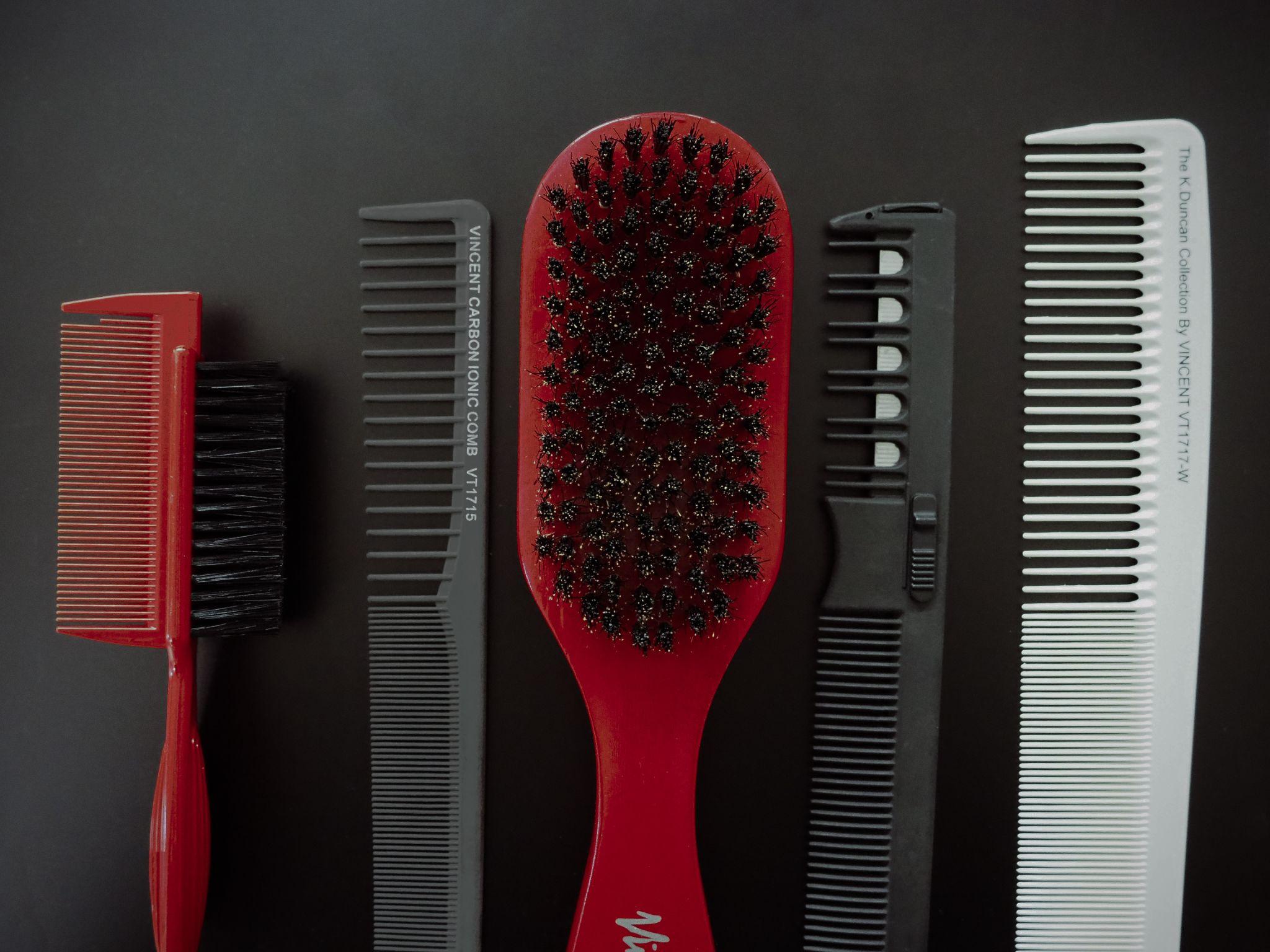 There's no hair styling without a piece of comb or any brushing device. It's the tool you need to control in a direction before applying a hair product. Men growing out their beards also need a piece of pocket-size comb to keep their facial hair in order from time to time throughout the day.
3. Hair Clippers
Every gentleman who cares for his hair must have good-performance hair clippers in his arsenal. Even if you're not the type to go DIY on your hair cutting, time and again you'll need to trim out a flyaway or refresh the lineups framing your haircut.
4. Beard Trimmers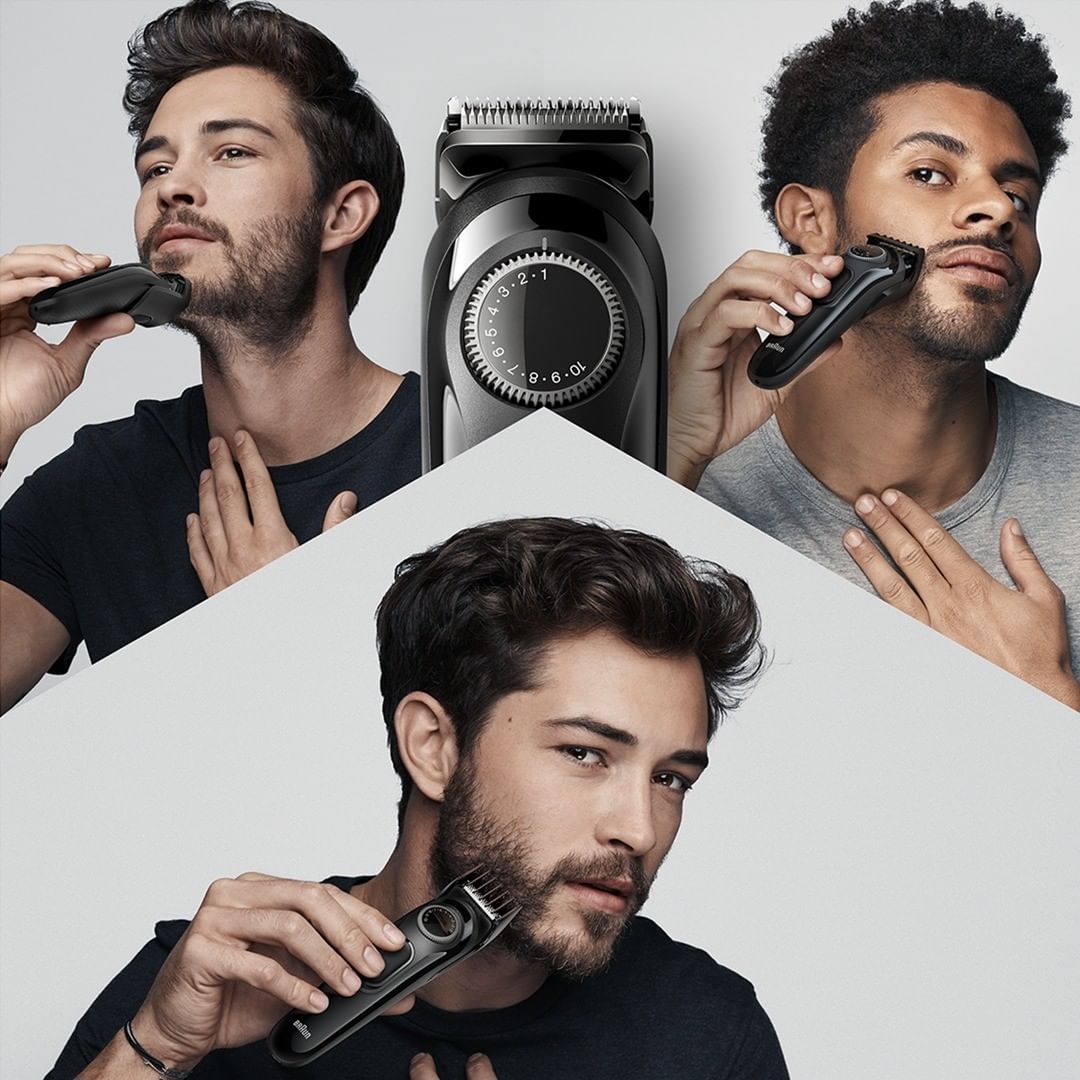 Whether you're bearded or not, you need a beard trimmer as an adult. For the beardless guys, this device is needed to keep your face hair-free every time stubble sprouts. And for bearded men, a beard trimmer is a must-have to style your facial hair into shape every time it gets unruly.
5. Nose Hair Trimmer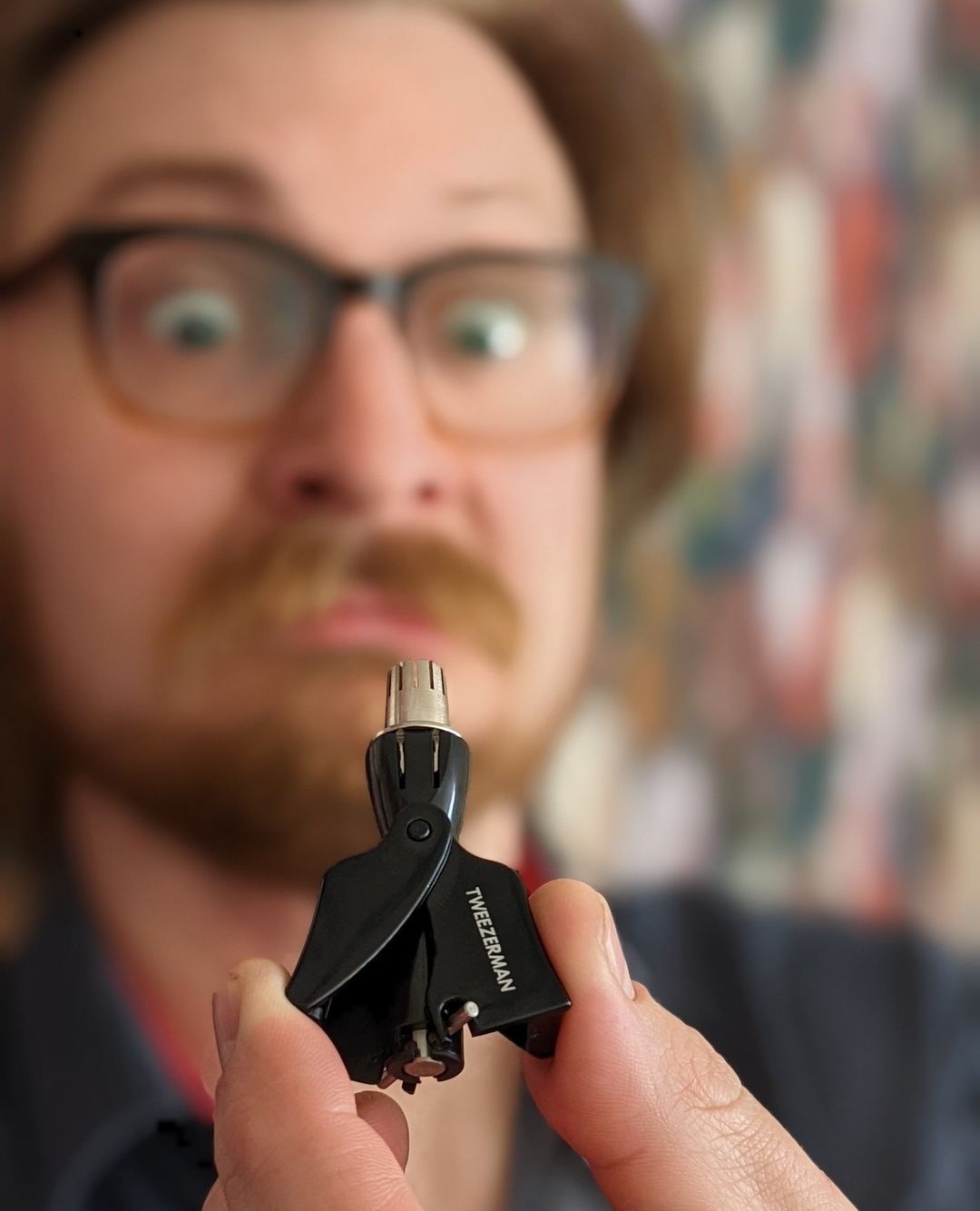 Nobody deserves to die by the way of plucking hair off their nostrils. Neither should you allow those nose follicles to grow out of control. Get a nose hair trimmer to keep your nose neat, improve breathing, and prevent infections.
6. Grooming Scissors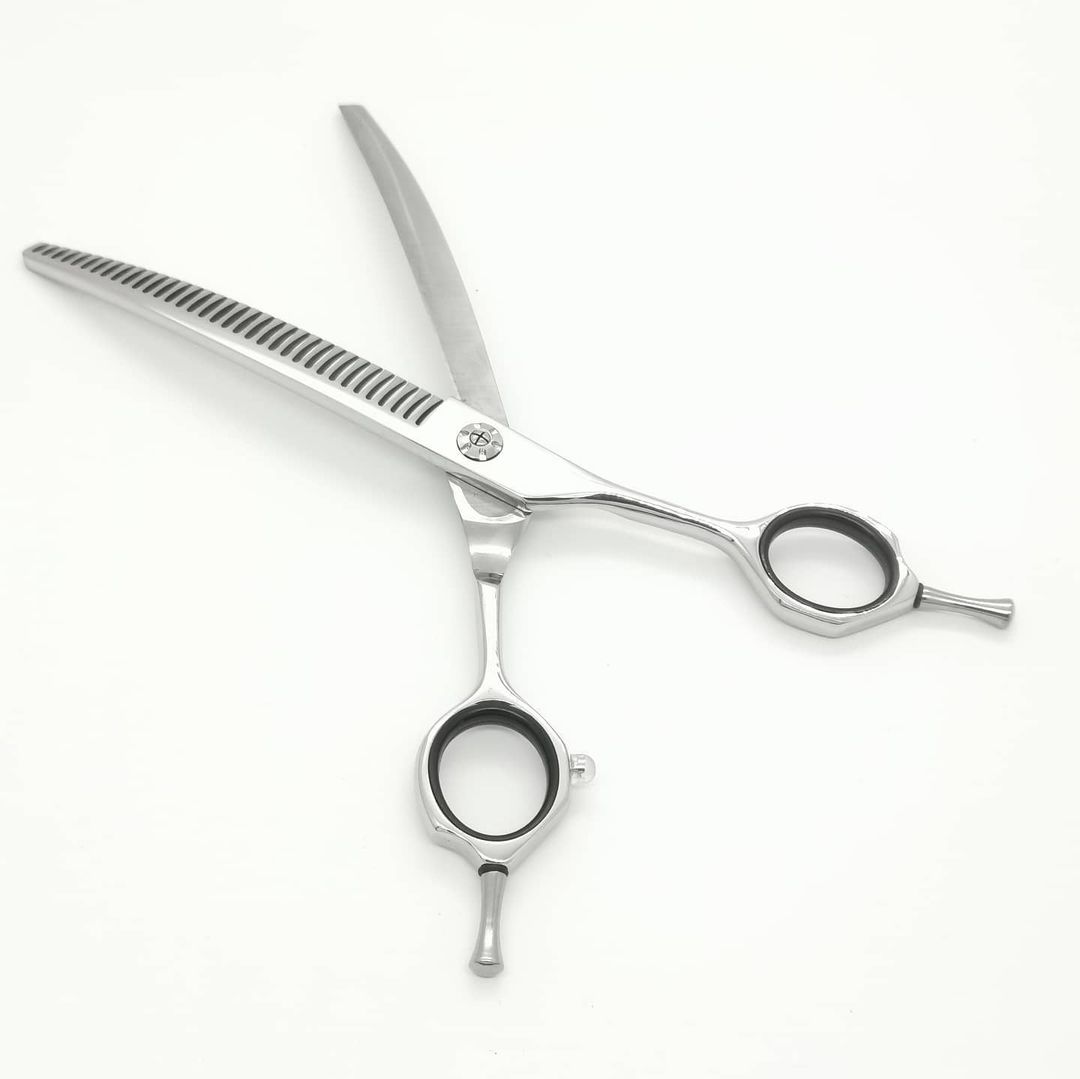 What do you do when your mustache starts to dangle over your lips? You give it a nice trim with a pair of grooming scissors. This grooming tool is just not given enough credit as it deserves. I mean, it's the same gear you pick out of your sink ledge when you need to give your strays and sideburns some really nice detailing.
7. Scalp Scrubbers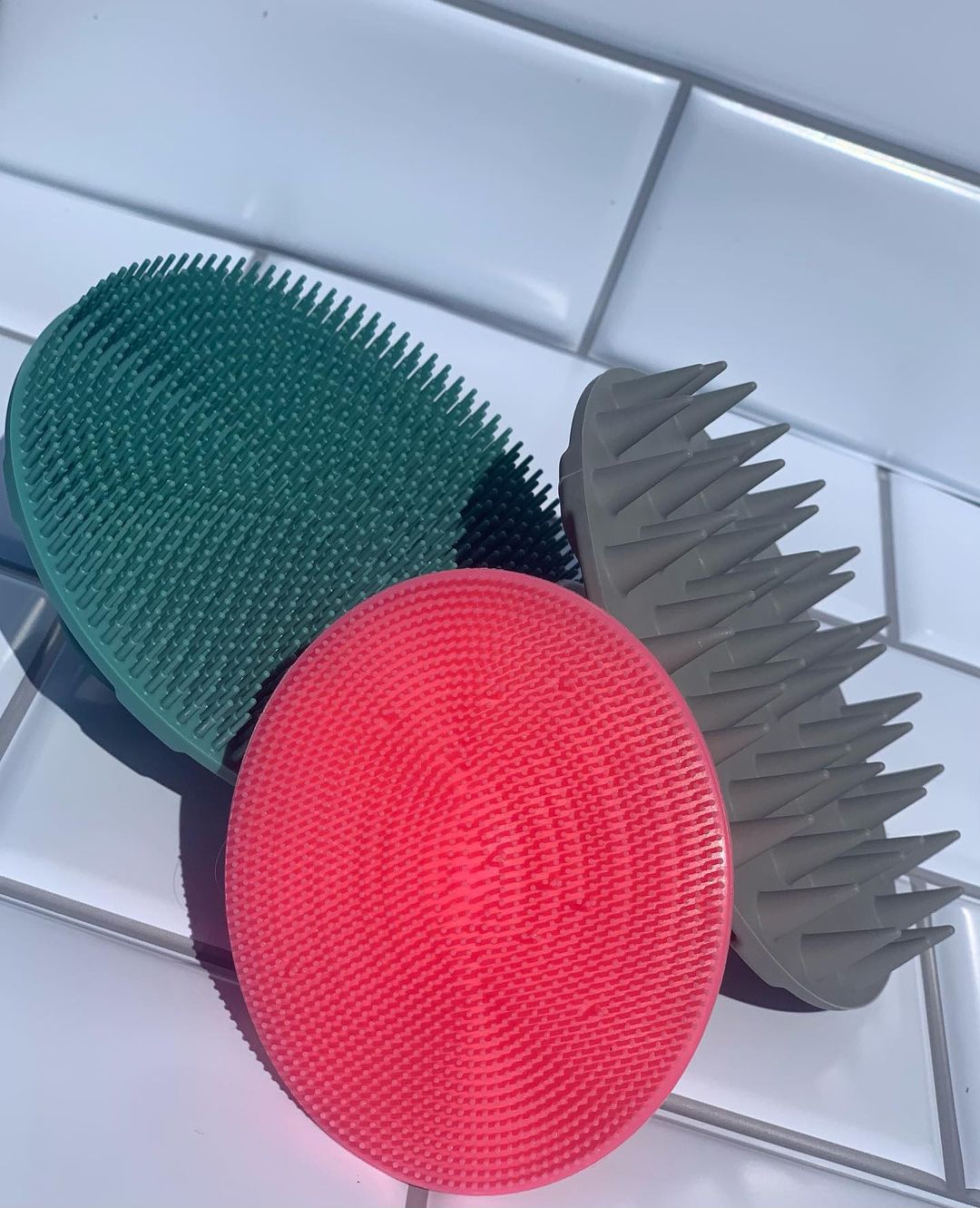 Wondering why those dry flakes keep falling out of your hair every time you comb it? Get a scalp scrubber today. Use it to exfoliate your scalp twice a week to remove dead cells and improve the circulation of blood and nutrient to the scalp. Remember, your scalp is where your hair is growing from and needs all the nutrient supply it could use for healthy hair growth.
In Conclusion
Hair care is as important as every other scheme of body care. The more and better you care for your hair, the easier it gets for you to style it to achieve the looks you desire. And to do this, you need the right hair grooming tools in your arsenal. That's why you're reading this post highlighting the 7 essential hair grooming tools for men. You can also see this post for the 5 tips you need to grow the perfect beard.