Everyone loves healthy and bright-looking skin. When you think of beautiful skin, you'd probably imagine your skin having a radiant complexion that seems to be glowing from within. However, unlike dark spots, acne and wrinkles, a dull complexion can be harder to spot. If you've ever looked in the mirror and thought that your skin looks a bit dull and lacklustre, it's time to get your skin care routine in order.
You should not confuse skin brightening with whitening or lightening your skin. While the two latter methods involve exposing your skin to harsh chemicals, skin brightening focuses on naturally and gradually improving your skin to have a radiant complexion and be healthier. It includes banishing dullness, reducing hyperpigmentation, removing dry, flaky skin, making your skin looks less tiring and more even! So, try out these tips to naturally brighten your skin.
Check out your diet
You are what you eat. The quality of food you eat and the types of nutrition you consume influence the health and look of your skin. You are often reminded to take care of your skin with the best skincare products and forget that your diet actually plays a vital part in the health of your skin. That being said, incorporate more food types into your diet that are high in fatty acids, such as fish (especially salmon), flaxseed and walnuts. Why? Because fatty acids can boost collagen and cell production under the skin's surface, which helps to nourish your skin from within.
Be gentle with your skin
No matter your skin type or condition, cleansing should be the first step in your skincare routine. Cleansing helps to remove everyday impurities (dirt, oil, and makeup) from the surface of your skin and ensure that the skincare products you apply can penetrate the skin layers.
However, do pay attention to the products you use to cleanse your skin. Avoid hard scrubs and drying soaps since they can cause skin irritation, redness, tightness and flaky skin, which would worsen your skin condition. Instead, wash your face with a gentle cleanser, like Cetaphil facial wash, to remove your makeup and pore-clogging dirt from a long day of commuting.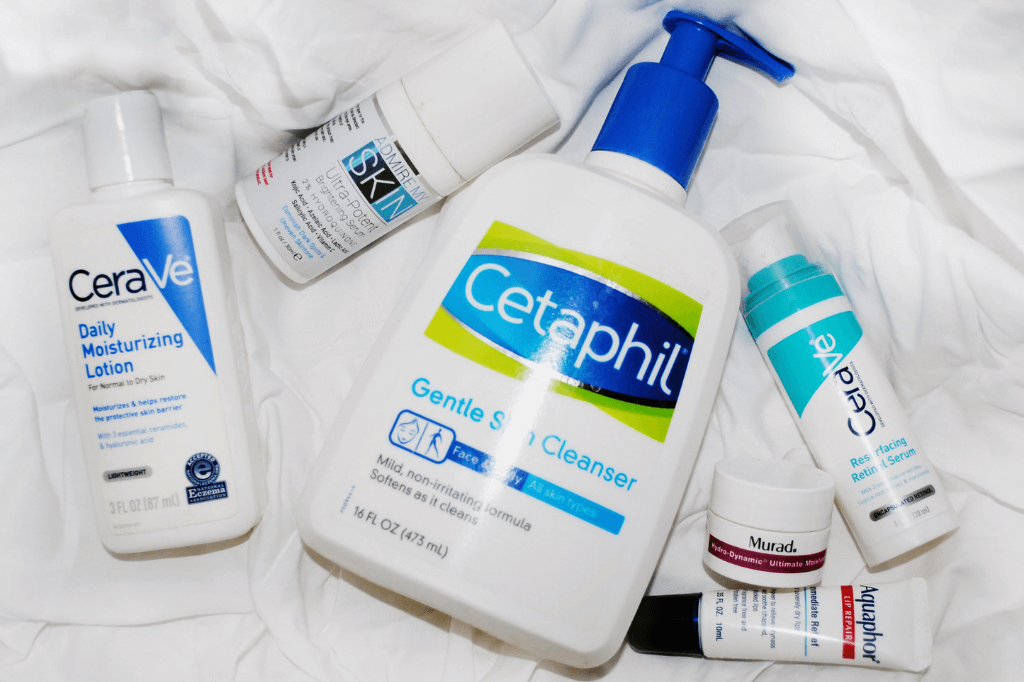 Source: unsplash.com/@sarah b
Don't use hot water
Being gentle with your skin also means no hot water and harsh soaps. Cleansing your skin with hot water can take away natural oils and cause dryness in skin irritation. Hot water can also cause superficial vessel dilation, which can temporarily increase redness on the skin.
So, instead of hot water, make sure to use lukewarm water when cleansing your face, as it helps retain moisture in the skin. If possible, you can opt for moisturizing cleansers with ingredients like coconut oil and shea butter that can help your skin feel moisturized.
Add a serum to your routine
Face serums contain a high concentration of ingredients that can help transform your dull skin over time. A skin-brightening serum can help boost hydration and diminish the signs of aging, making your skin look dewy and radiant. Because serums absorb quickly, you can apply a dime-sized amount onto your face and neck every morning and night.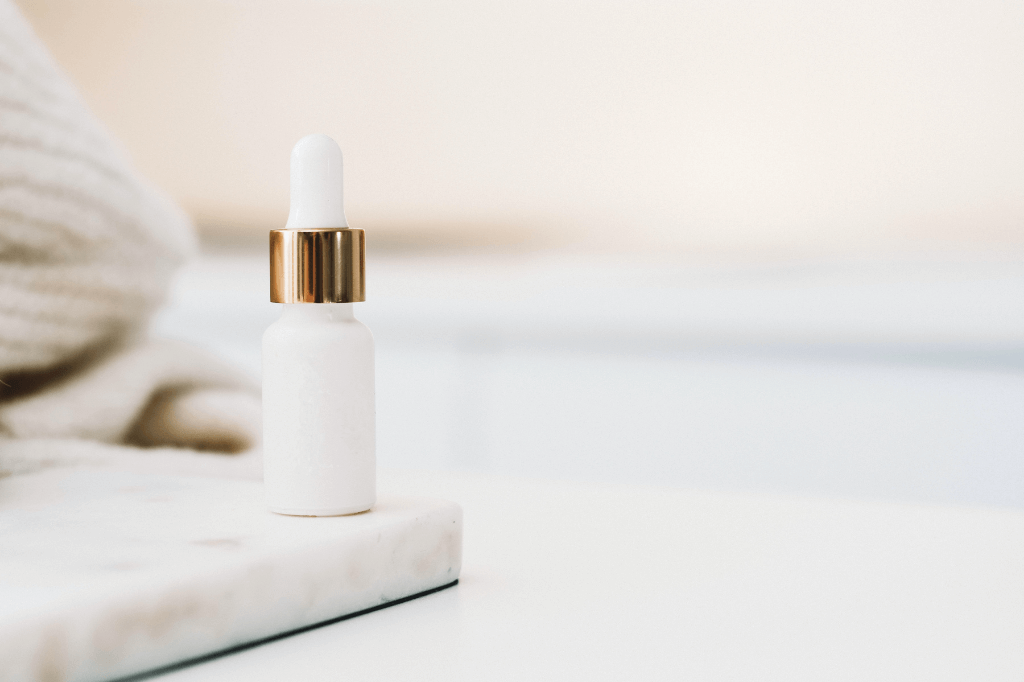 Source: unsplash.com/@Content Pixie
Experts recommend that serums containing vitamin C, vitamin B3 (niacinamide), ferulic acid and resveratrol are all useful ingredients that can help with skin brightening. Luckily, you can try out Kiehl's serums. They are super diverse in terms of usage and are effective for all skin types.
Exfoliate regularly
The sad truth is, no matter how dry and dull your skin is, you can moisturize dead skin away. That's why regular exfoliation is key to a glowing complexion and radiant-looking skin.
When dead skin cells build up on the outer layer of the skin, they cause your skin to look dull, dry, flakey, and can even clog your pores. This is when exfoliation can prevent this from happening. Exfoliating your skin regularly can help remove dead skin, give your skin that smooth texture, and stimulate your skin's renewal process.
When it comes to incorporating exfoliation into your routine, you can choose your own exfoliating methods, depending on your skin type. You can gently exfoliate with a washcloth, use an exfoliating cleanser or scrub, or go even deeper with chemical exfoliation treatments. We recommend you start by exfoliating two to three times. If you have sensitive skin, start by exfoliating once a week and see how your skin reacts to it.
Maximize your moisturizer
Dry skin is the recipe for dullness. Moisturizing plays a huge part in having healthy skin, and it's equally important for you to have a good moisturizer on hand. The benefits of regularly using a moisturizer include repairing and protecting your skin's barrier, drawing water into the epidermis that'll help plump up the skin, and preventing moisture loss. Also, when your skin is moisturized, it reflects light, which makes your skin appear brighter and more glowy!
After you have cleansed and exfoliated your skin, it's the best time to put on some of that moisturizer to lock in the hydration in your skin. It's recommended to moisturize twice a day, but if you have oily skin, you can switch to applying moisturizer once a day.
Conclusion
Dull and uneven-colored skin can happen to anyone. Of course, you can head to the spa and get a facial, but the best way to take care of your skin is by taking the time to have a skincare routine that works for you.
Make sure to look at products made with natural ingredients to avoid skin irritation and allergies, and research thoroughly before trying new products. Last but not least, if you are still struggling to find the best solution for your skin, be sure to get help from doctors or dermatologists.