Professional waxing offers many benefits. These may include quick removal of body hair and less regrowth. If correctly done, waxing produces fewer ingrown hair, making the skin tone unaffected and balanced. Apart from these, professional waxing also avoids itching and cuts that may be common in shaving. That said, regrown hairs after waxing are also smoother as they have no protruding or sharp portions.
Suppose you're planning to undergo professional waxing. In that case, you may need to understand this procedure fully. This way, you can think and decide whether the professional waxing suits you or not. For that purpose, here's an article to guide you. So, read on!
It Needs The Right Waxing Supplies
Professional waxing needs various supplies to provide excellent hair removal. You may go to a professional waxing clinic for easy and thorough waxing. If you prefer strip waxing, you may need regular body wax and a strip of cloth. In most cases, the waxing pros apply the wax on the vast areas of your body, such as your arms and legs.
You may use hard body wax if you're considering waxing your bikini area and other sensitive sections. For better hair removal and more benefits, you may choose fruit wax. You may also try chocolate wax because it has anti-inflammatory qualities. For these products, you may visit various stores selling everything you could need for professional waxing.
Exfoliate Before The Waxing Day
Exfoliating 24 to 48 hours before your waxing is necessary to remove the dirt, clogged pores, dead skin, and oil. This may not need aggressive scrubbing but a gentle yet continuous one. Typically, exfoliation makes the newly grown skin smooth, leading to a manageable and less painful waxing.
Before exfoliation, you may need to consider your skin type. If your skin is sensitive, avoid products containing retinol or benzoyl peroxide, as it may cause the skin to dry and trigger acne breakouts. If your skin is oily, you may opt for mechanical exfoliation.
Pain Is Normal
Stripping hair from your body isn't just expensive but also painful. Because of this, many customers are hesitant to get rid of their body hair through waxing. Those who push through this procedure prefer to use waxes that can remove hair at once. Yet, this may still be painful, especially for those who'll try bikini wax for the first time.
Some customers take over-the-counter pain relievers to alleviate the pain. Considering this, you may need to take medicine at least half an hour before the procedure. You may also choose your wax salon properly as some offer alcoholic beverages to calm the customers' nerves.
It Requires Appropriate Clothing
In most cases, you'll need to wear loose-fitting pants or a skirt so the waxing can be appropriately applied to your legs. If the pants are too tight, waxers may find it challenging to use the wax even if the pants are rolled up. For upper limbs, you may consider wearing sleeveless shirts for a better wax application.
Aside from the length, you may also consider the thickness of your clothing. Thicker and tighter shirts may be more challenging to roll-up. As a result, sweat and oils may be trapped in the newly stripped skin. To prevent this from happening, wear breathable and loose-fitting clothes.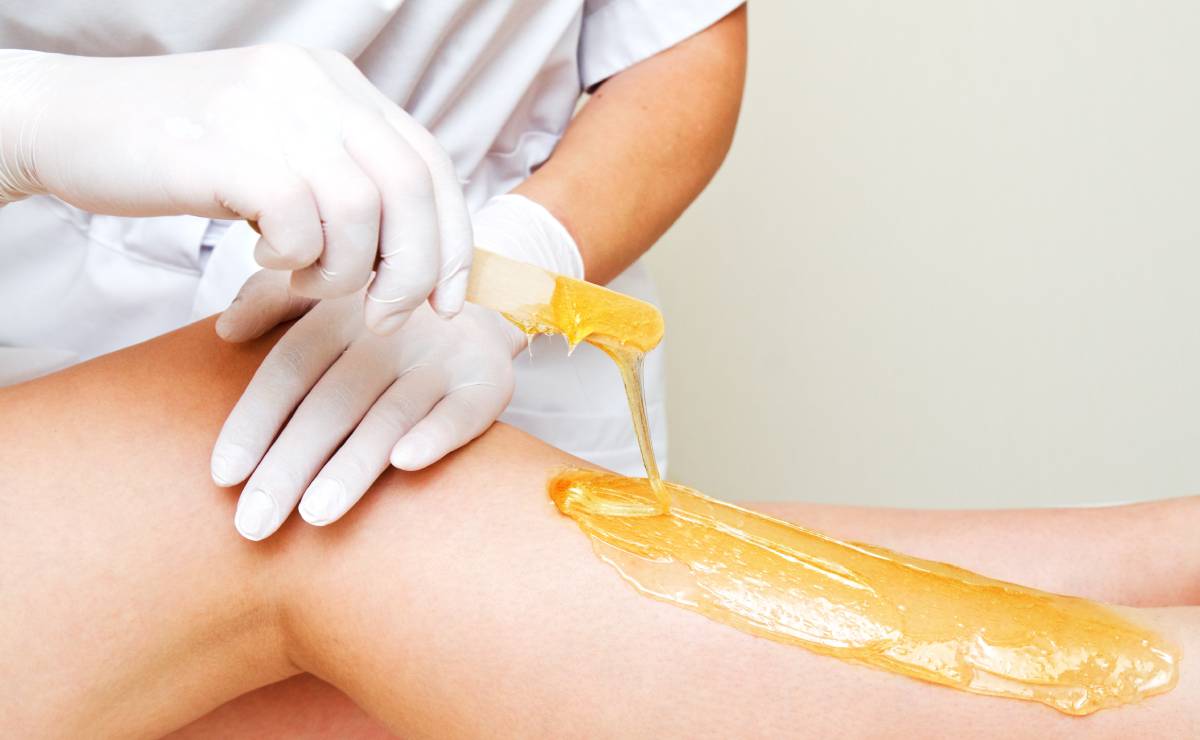 You Need To Moisturize After Waxing
After waxing, apply hypoallergenic oil-based moisturizers to remove the wax residue. You may also choose chamomile moisturizer to soothe the skin and lessen soreness. This may allow the skin to breathe better and reduce discomfort. A cooling lotion is also a good alternative, especially if your skin shows redness days after the procedure.
Using a post-depilatory is generally advised to avoid red bumps and ingrown hairs. This product also helps in removing hair residue. Cool gels containing tea tree oil or aloe vera may also help relax the skin. Applying cold compresses may also moisturize the skin and prevent inflammation. If itching occurs, apply antiseptic or hydrocortisone cream to the affected areas.
A Post-Waxing Care Routine Is Vital
Sweating aggressively by going to the gym or doing heavy manual labour may result in swollen skin. If it worsens, it may lead to infection. To avoid this, you may need to complete the prescribed post-waxing care.
To do so, you may need to refrain from spray tanning, going to the beach, and other activities that'd expose your skin to the sun or require you to be physically active. Depending on your skin type, you can go back to normal 36 to 72 hours after waxing or until your skin normalizes thoroughly.
Wrapping Up
With the array of benefits that professional waxing offers, it remains the best option for hair removal. Suppose you're planning to undergo waxing anytime soon. In that case, you may need to read this article, get its gist, and apply the insights suitable to your situation. For more ideas, you may contact professional waxers or cosmetologists about the process and the necessary products.