So many trends are going on for Summer 2022, there really is something for everyone to get involved in. To name just a couple, there's bright and bold Lace Up Heels for standing out of the crowd, and subtle neutral Mid Heels with laces for keeping it low key. Read on to discover how to create top trending summer looks with XY London ( https://www.xylondon.com/ ) Mid Block Heel Sandals, each outfit suggestion has been based on runway inspired looks only.
Strappy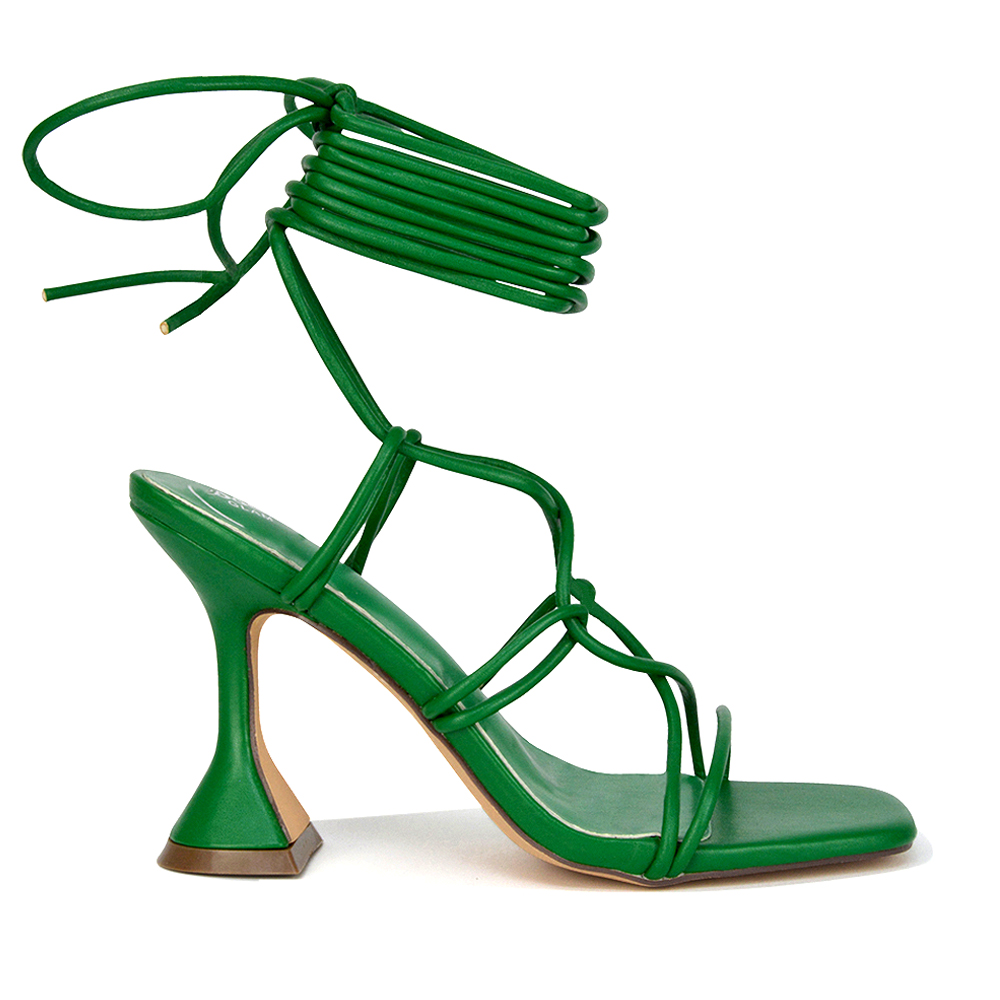 XY London Briar Lace Up Heels
When you hear strappy it's easy to think straight to Lace Up Heels, but strappy for Summer 2022 can be in the shape of a top, dress or even a skirt or trousers. Strappy is the ultimate trend for your summer holidays – most importantly it's sassy but will keep you nice and cool, just beware of crazy tan lines! This look is so easy to wear – simply put on a pair of XY London Briar Lace Up Heels, with an orange strappy top, patterned micro mini skirt, and complete with a mini crochet handbag. Briar Mid Block Heel Sandals come in a range of different colours to suit every look. 
Bright Colours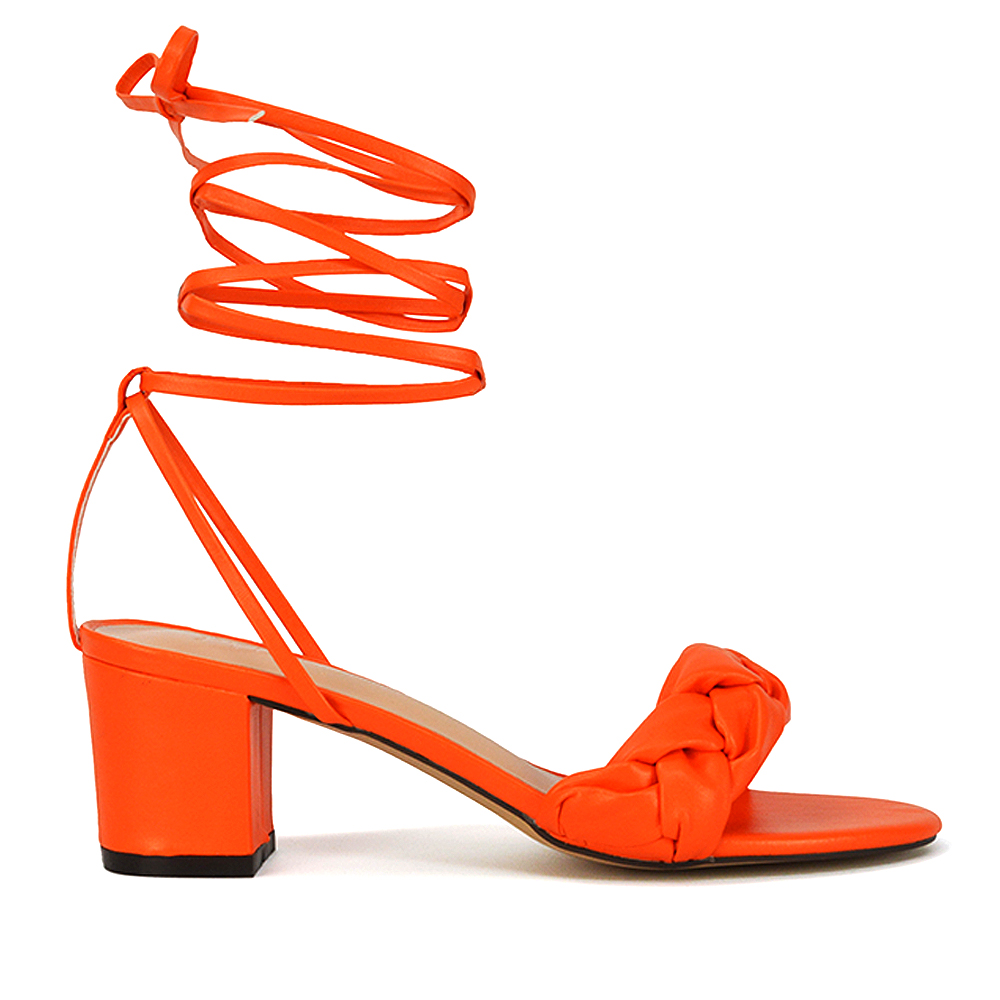 XY London Stassie Mid Block Heel Sandals
Embrace bold bright colours for Summer 2022. Many top designers report a sales increase on brightly coloured goods such as orange and green, but no particular emphasis on specific garments so excitingly anything goes! Big blocks of colour have been spotted across the runway for 2022, this can be achieved by wearing any style of dress whether it be a mini dress or dramatic maxi dress. Recreate a runway worthy look by matching XY London Stassie Mid Block Heel Sandals in orange with smart micro mini orange strappy cut out dress. You can't go wrong with Mid Block Heel Sandals, they work for both casual and evening wear as the heel is sturdy.
Y2K Low Slung Waist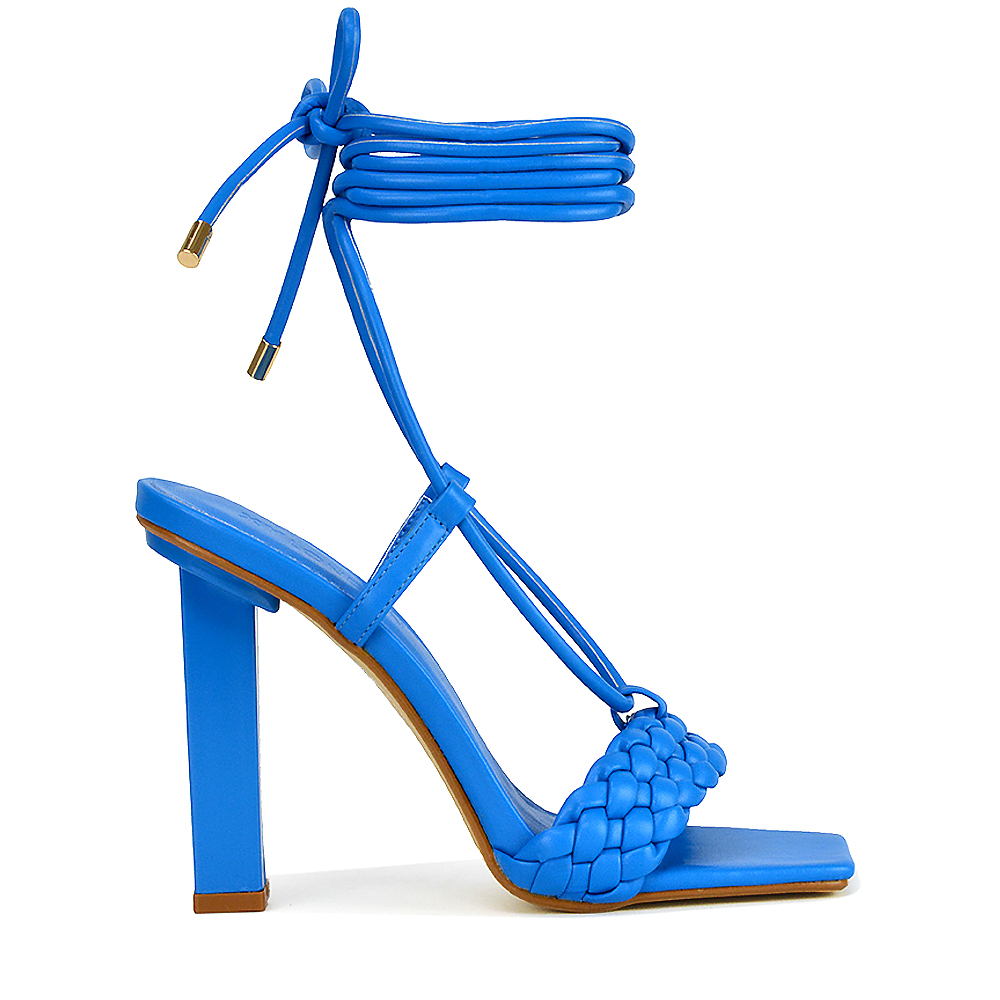 XY London Mira Lace Up Heels 
Low slung waist bands will be everywhere for Summer 2022, so be prepared to feel like we've travelled back in time to Y2K. We're talking low slung maxis, minis and jeans, as long as it's on the hips it's a big look for this season. For serious Y2K vibes style XY London Mira Lace Up Heels with a metallic satin low slung maxi skirt with split up the front, strappy halter neck crop top, and complete the look with a mesh over the shoulder bag. Incorporate the bold colour trend into this look by choosing Mira Block Heel Sandals in bright blue.
Netted Summer Knitwear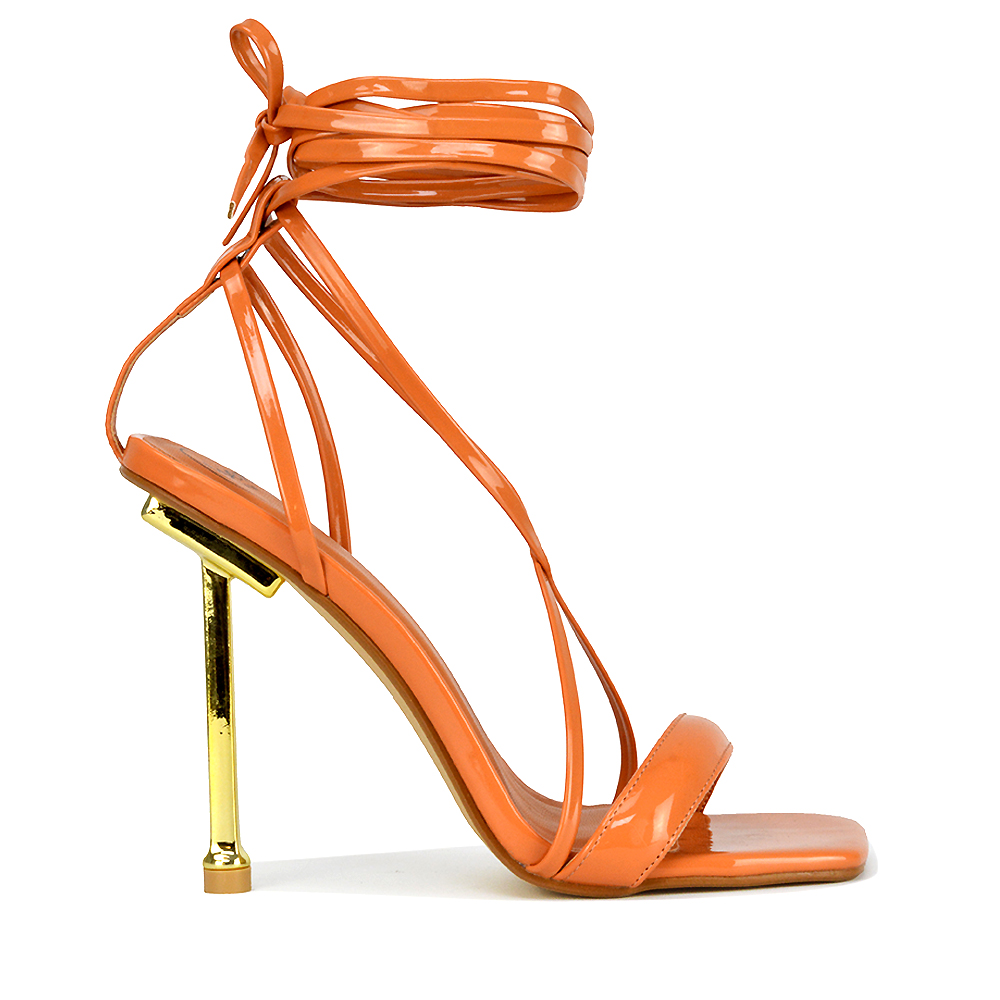 XY Rayne Lace Up Heels 
The Netted trend is taking over crochet that was ruling summer 2021! The netted trend for 2022 can be worn in which ever way you desire, in the form of trousers, skirts, tops and bags. The netted trend can easily be styled for the daytime or for dressy evening wear with a pair of Lace Up Heels. For a look that's perfect for a night out on holiday, style a netted long sleeve top with cute bralette, low rise maxi skirt, a designer logo clutch bag, and Rayne Lace Up Heels.
Neutral Tones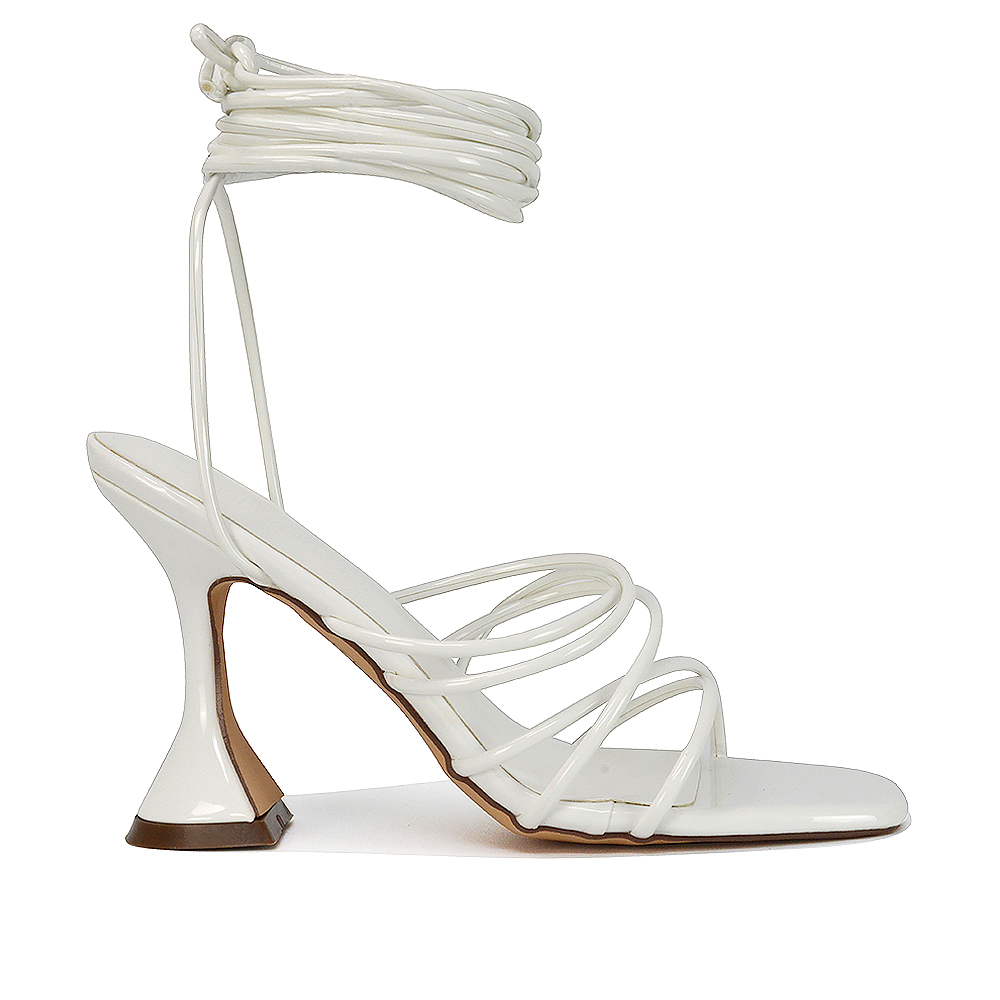 Dakota Mid Heels 
Lucky for you if bold bright colours aren't your thing, on the opposite end of the spectrum neutral tones are also trending. This trend has been seen across many runways for Summer 2022 with designers layering up different neutral tones, this includes white, nude and any pale dusky colours. Team XY London Dakota Mid Heels ( https://www.xylondon.com/heels/mid-heels ) in white, with a pleated satin nude skirt, white blouse and light green jacket draped over shoulders, this look is ideal for date night at your fave restaurant. This trend styled with Mid Heels makes the perfect wedding guest look.